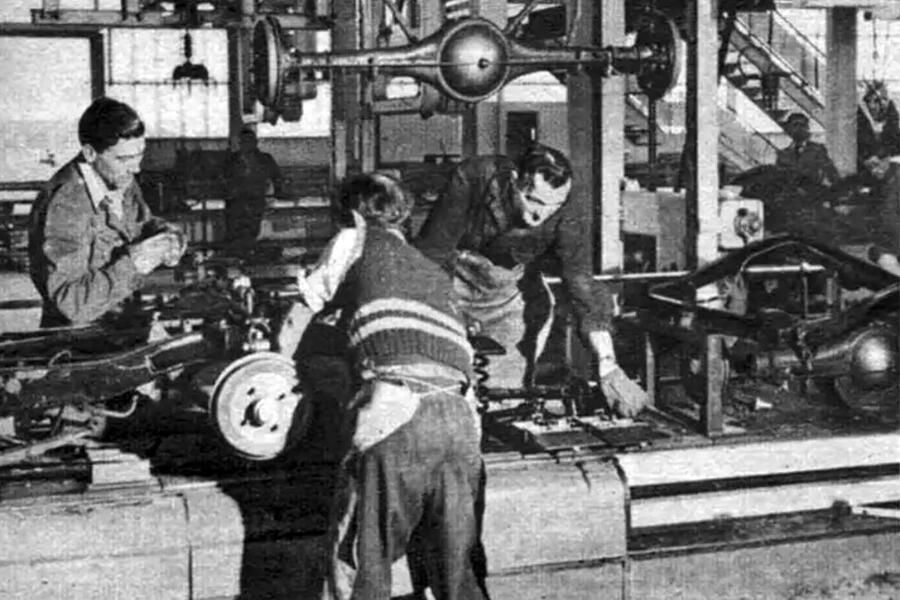 The building contained three lines, for the A40, A70 and A90 Atlantic and A125 Sheerline. Parts were loaded in sets onto 700ft-long moving assembly tracks (really a series of jigs) and then fitted to a chassis in the most efficient order, with big machines lifting and turning the car at fixed points, such that a hammer and spanner seemed to be the only tools line workers needed. 
Perhaps even more impressive was a 1000ft-long railway tunnel, 20ft below the floor, that delivered parts from other areas of the site. 
All of this was connected to a control room by 100 miles of cable. Most modern of all, though, was that parts delivery was organised by punch cards – so computerised. "Heavy work is eliminated, the pace is leisurely and the result is consistency," we concluded.
Chrysler heads to Australia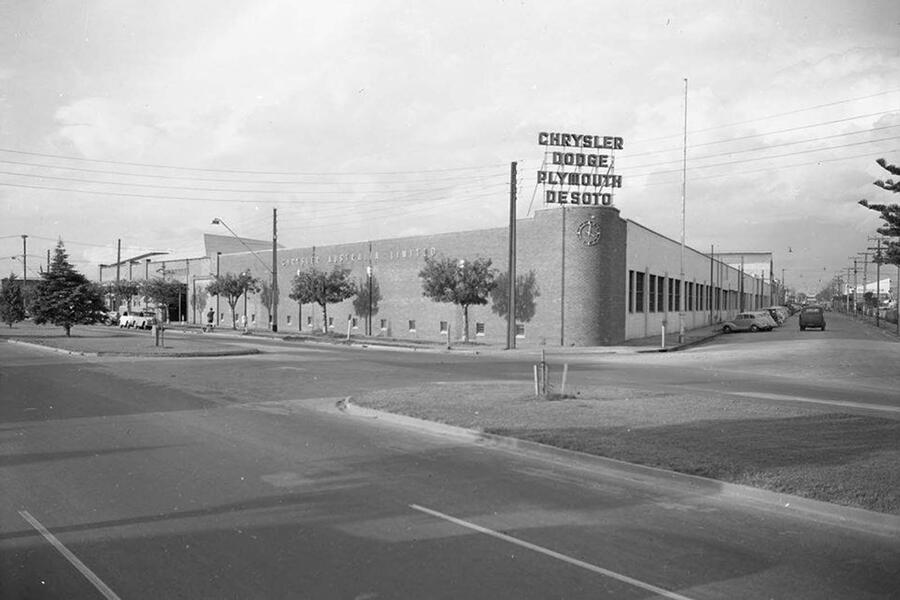 Chryslers were first sold in Australia in the 1920. In 1935, 18 retailers joined forces to create a distributor, then buy coachbuilder TJ Richards for local assembly. In 1951, seeing big potential, the Detroit giant bought it and renamed it Chrysler Australia. It then swiftly expanded, shutting the small Brisbane and Perth plants in favour of an expanded Adelaide site where Chrysler, DeSoto, Dodge and Plymouth cars were made. At first it struggled against GM's Holden, but 1962's Valiant was a game-changer. Mitsubishi took over in 1980 when Chrysler faced bankruptcy in the US and kept production going till 2008.