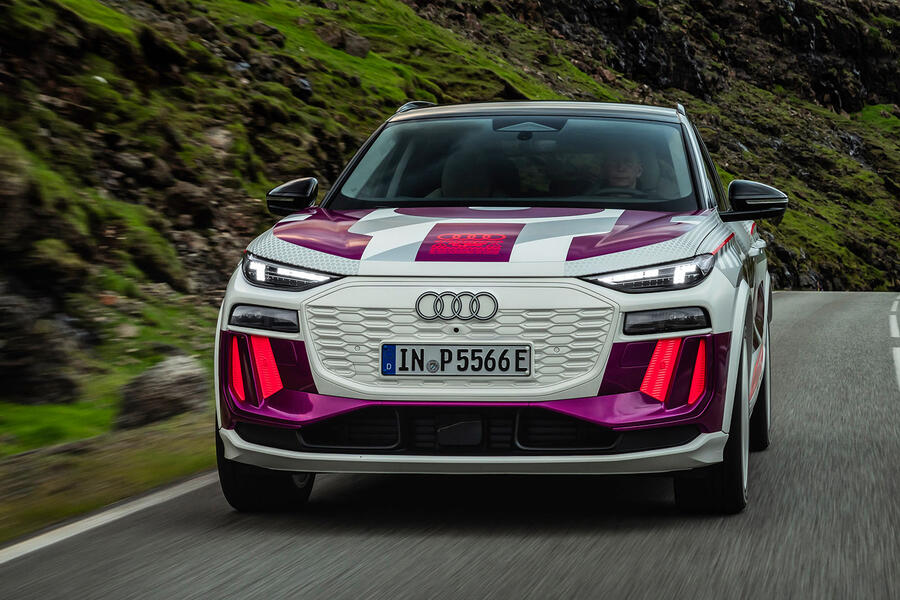 And each driving mode brings varying degrees of weight to the steering – synthesised of course, but characterful and convincing in equal measure. There's a pleasing directness to steering inputs, too, with the straight-ahead 'dead zone' just wide enough to avoid skittery nervousness on challenging surfaces or at high speeds, but sufficiently narrow that the SQ6 needn't be wrestled through tighter, twistier stretches. 
Notable by its absence is any sort of artificial combustion-flavoured soundtrack, à la Abarth 500e and Hyundai Ioniq 5 N, Audi Sport's serious side shining through as other marques strive to tap into the carefree ethos of 'accessible' sports cars and cement their appeal among ardent petrolheads.
The SQ6 E-tron is not a peppy little hot hatch, of course, and its owners are unlikely to be of a snap, crackle and pop disposition in any case, but when the individuality of sporting Audi EVs is at stake, it feels like there need to be elements that clearly mark the SQ6 out as something rather more 'special' than the standard car, irrespective of its all-round competence.