Starting in 1948, Honda has built hundreds of millions of motorcycles, with over 120 million of one model, the Super Cub, not to mention millions of cars. All of which makes it surprising that there are some Honda motorcycles that today are extremely rare, either because they were limited edition models or because they didn't sell that well due to incorporating technology that simply didn't catch on. Still others were excellent models but had no intrinsic value and which have largely disappeared, making them rare today. What is important to remember is that none of them were bad motorcycles, which makes them interesting buys today, if you can find one! Here's our list of the top ten rarest Hondas of all time.
Related: Best Honda Motorcycles Ever Made
10
Honda Rune
2004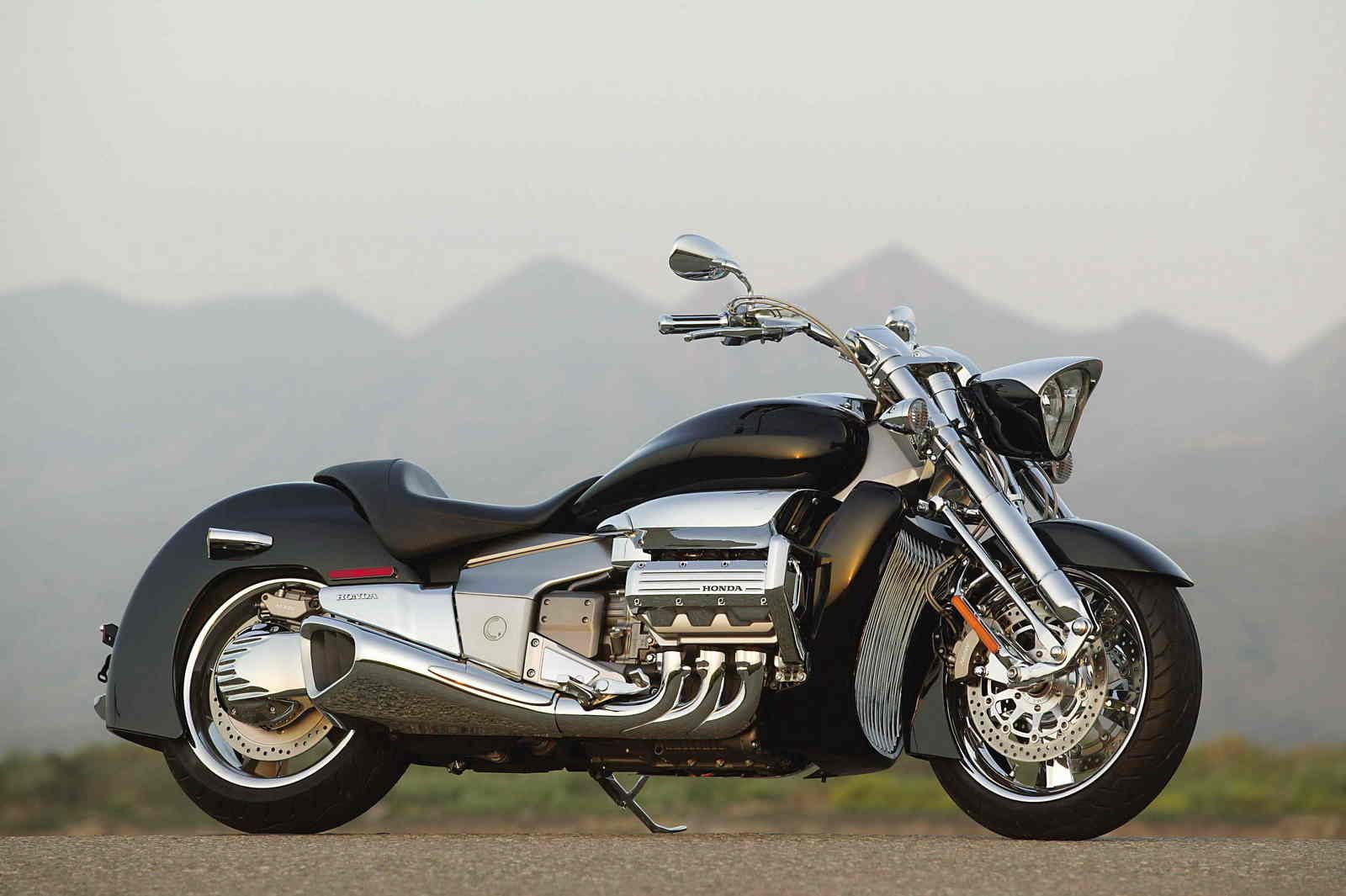 One of the biggest markets for motorcycles is the U.S. and it didn't take long for the Japanese manufacturers to realise that to compete in that market, they needed a cruiser. Most were conventional cruisers but Honda decided to go all-in with the Rune, which is a rare example of a wild concept making it into production almost unchanged. Using the flat-six cylinder engine from the Gold Wing GL1800, the suspension was hugely innovative and the styling not that far behind. Honda built it to showcase what they were capable of in engineering terms and, if the purchase price was $27,000 in 2004, each one actually cost Honda $100,000 to build, largely because most of the components were custom-made by Honda and were not shared with any other model. Around 3,000 were built.
9
Honda Juno K
1954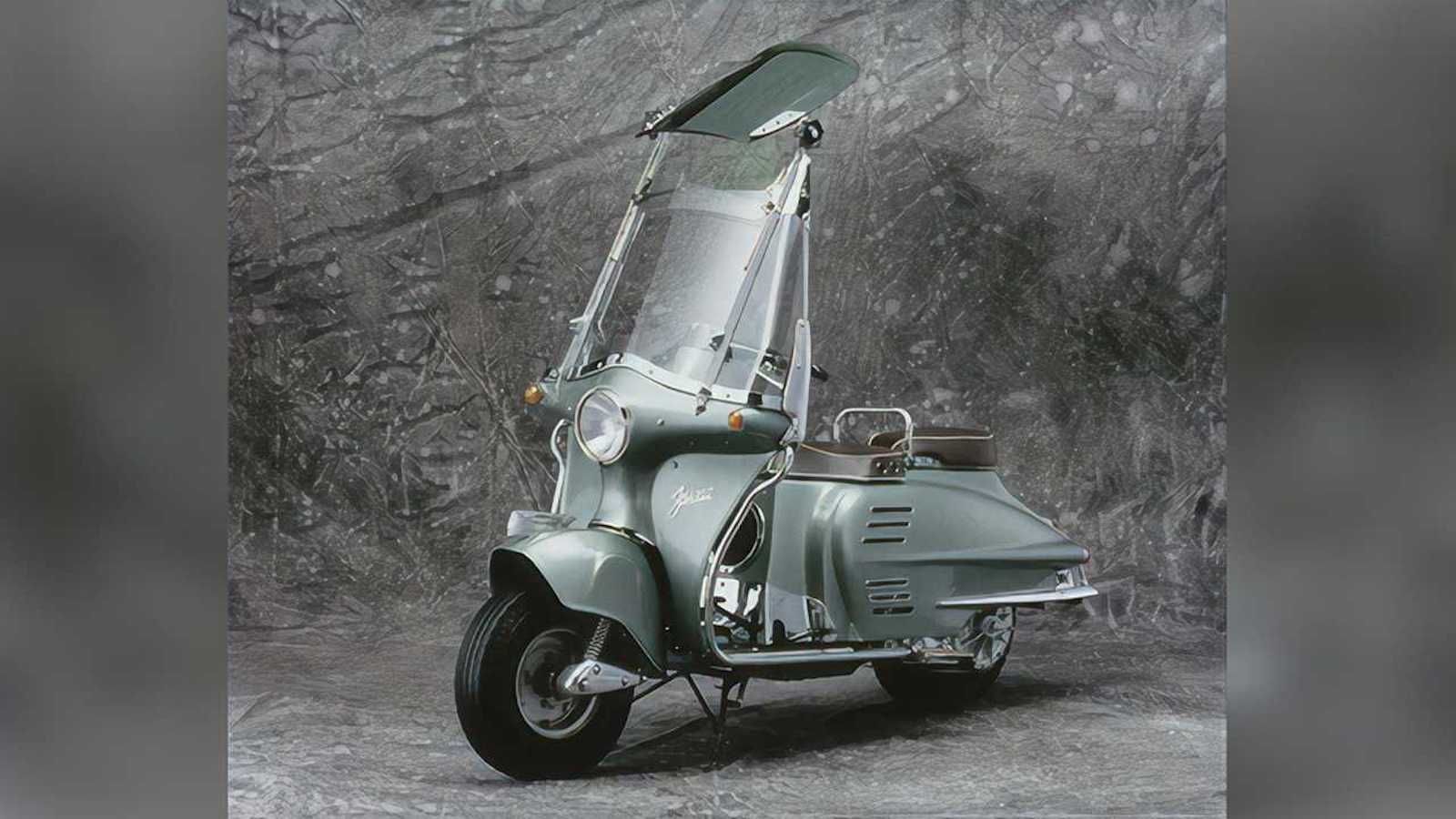 As with the likes of Ducati, Honda started in business post-war making small engines to attach to bicycles. In between those and the immortal Super Cub came this, the Juno K scooter, with lines not dissimilar to the contemporary Vespa from Italy. Powered by a 198cc, single cylinder four-stroke engine, later enlarged to 220cc and driving the rear wheel through a manual transmission. It was innovative in that it had fiberglass bodywork and electric start, virtually unheard of at the time. Despite the fiberglass bodywork, it was heavy and slow and unreliable, which caused the young Honda company to spend far too much money on warranty claims. Around 6,000 were built, nearly all destined for the Japanese domestic market, so you'll struggle to find one today.
8
Honda MXV 250
1983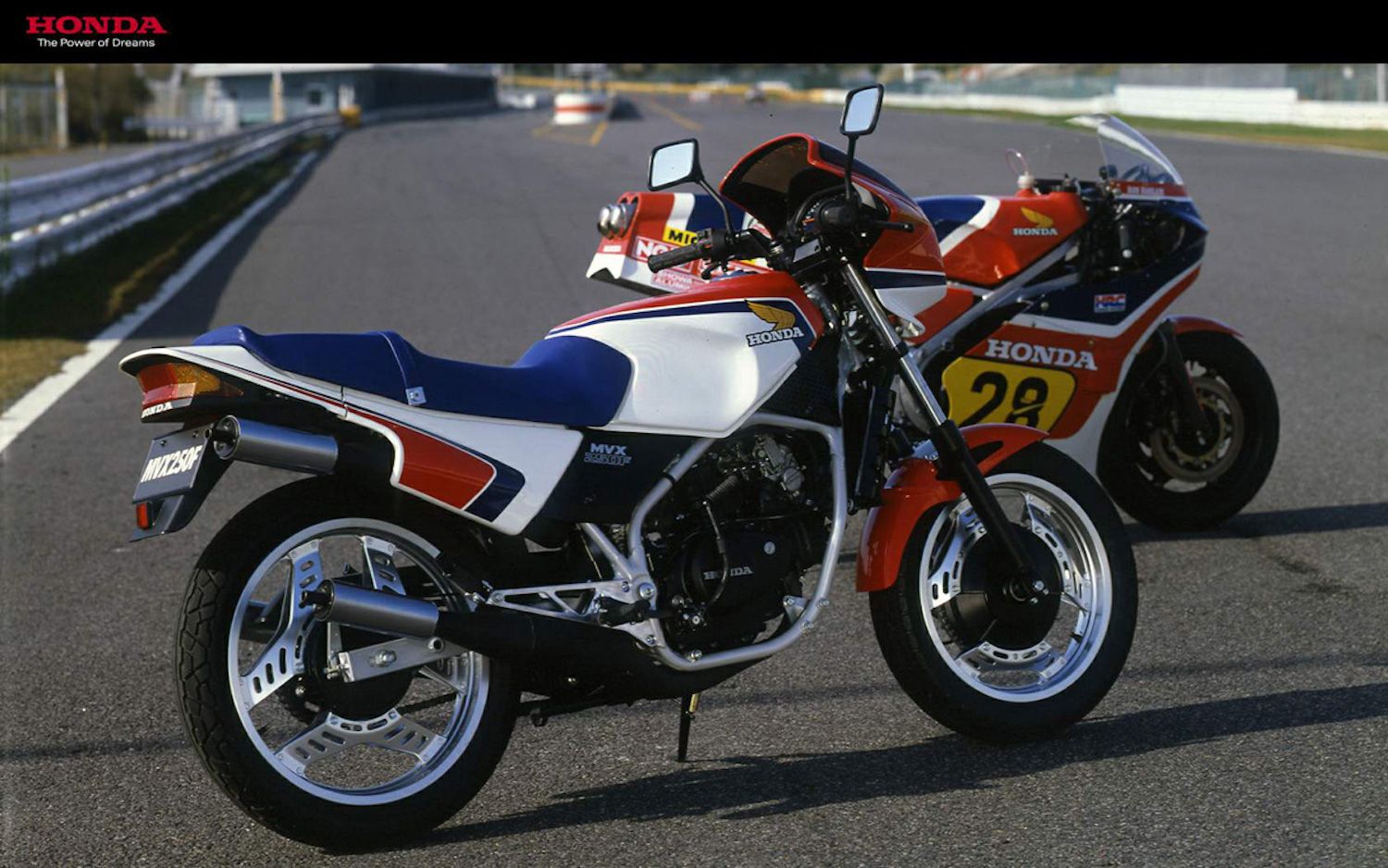 From the company's inception in 1948, through to the early 1980s, Honda resisted the two-stroke path that its Japanese rivals pursued, preferring to concentrate on four-stroke engines, even in Grand Prix motorcycle racing where, from the 1960s-onwards, the two-stroke reigned supreme, first in the smaller classes and, later, in the premier 500cc class. Not that Honda wasn't capable of building a two-stroke, as the MXV250 proved. Unfortunately, the V3 engine, featuring two forward cylinders and one cylinder mounted at 90° to the front pair, developing 40 horsepower, had a fatal flaw in the design that could cause complete engine failure. With the two-stroke becoming increasingly redundant for road bikes, Honda decided to abandon the model after only one year in production. Good luck finding one now.
Related: 10 Great Bikes That Were Privately Imported From Japan
7
Honda RC213V-S
2016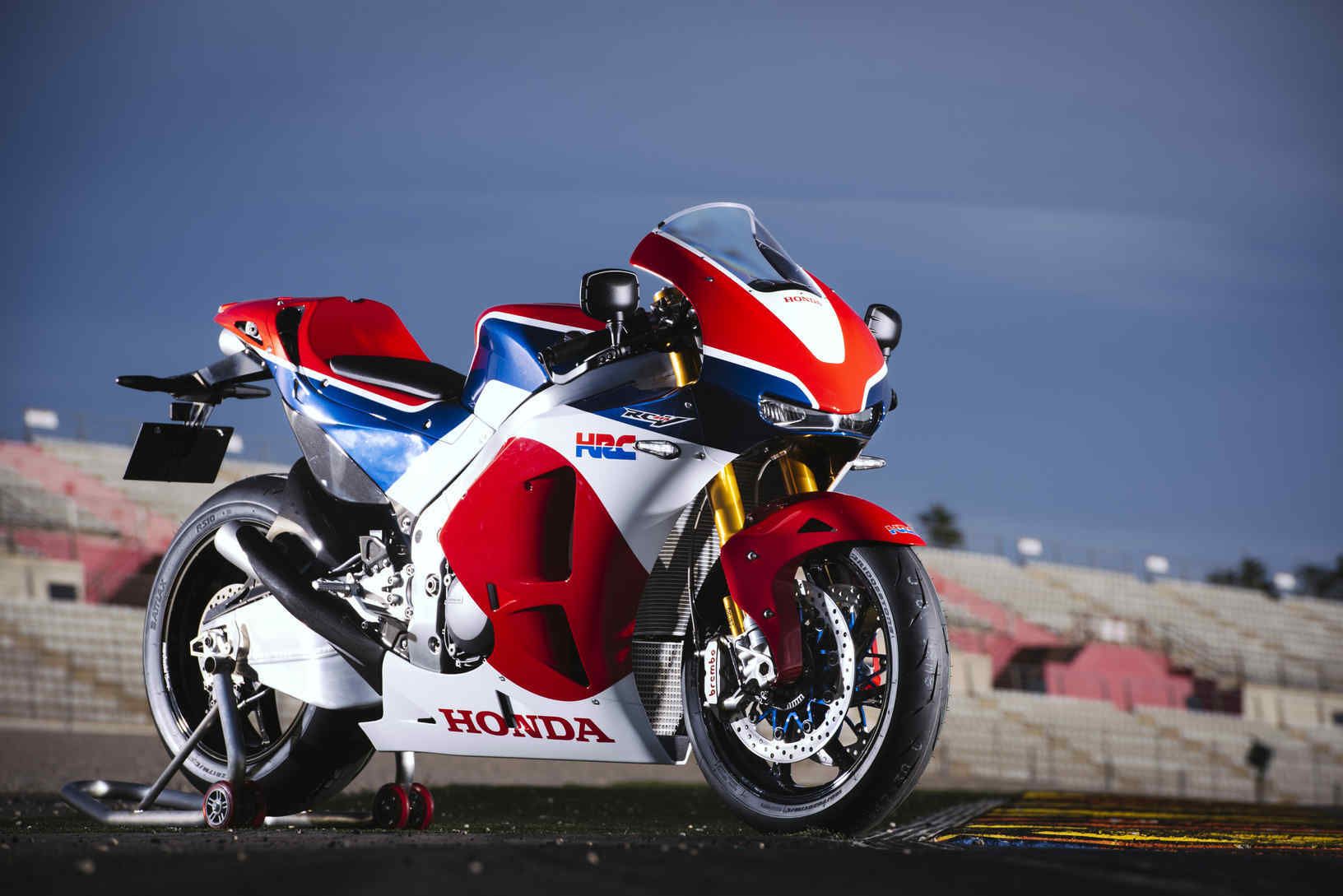 By 2001, two-stroke 500cc bikes in Grand Prix racing had been replaced with 990cc four-strokes, which closer resembled the bikes you, or I could buy for road use. Quickly, manufacturers involved in racing saw a marketing opportunity, offering for sale models derived from the MotoGP bikes. Ducati was one, marketing the limited edition Desmosedici RR with great success (and a sky-high price tag). Honda followed suit with the RC213V-S, featuring a MotoGP-derived 999cc V4 engine pushing out a slightly disappointing 157 horsepower, with a Sport Kit available that pushed output up to 212 horsepower. Weighing in at only 353 pounds, this was one seriously fast motorcycle, albeit one that needed the skill of a Rossi or Stoner to get the best out of. With a price tag of $183,000, only 213 were built and you can expect the price to have gone up quite a bit in the meantime.
6
Honda MotoCompo
1982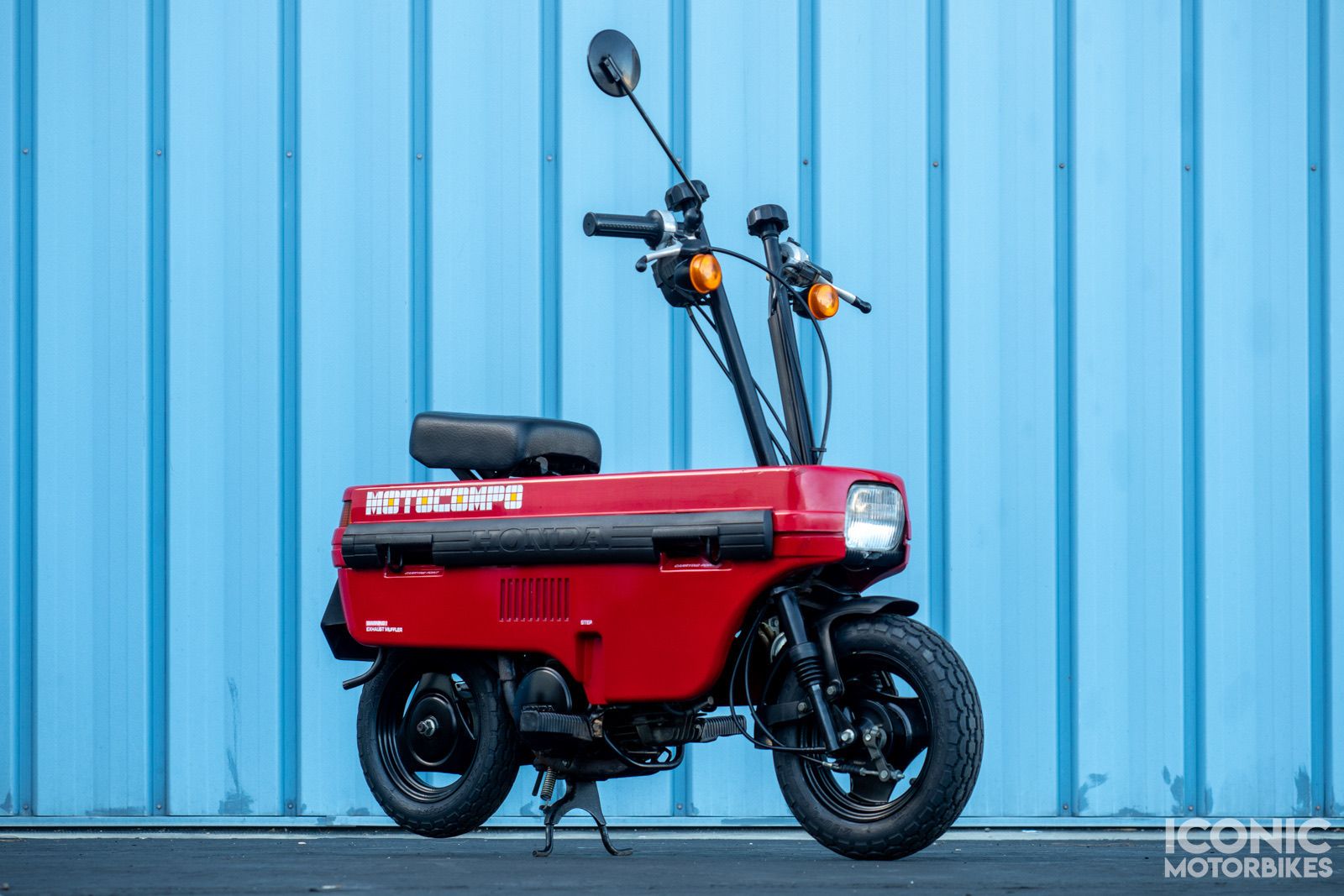 Motorcycle and automobile design and engineering rarely cross paths but, in the 1980s, Honda designed and built a bike to work directly with a car. Japanese cities are notoriously tight and confined so a new breed of super-compact car became popular to get around the problems. Even then, parking was still a huge problem, so Honda developed the MotoCompo, a boxy folding scooter that would fit into the trunk of its new City model, the idea being that you drove to the outskirts of a city and then removed the scooter to complete the journey. Light – only 100 pounds – and powered by a 49cc engine, Honda sold over 50,000 MotoCompos which doesn't exactly fit into the category of 'rare' but as the vast majority were sold in Japan, you're unlikely to find too many in the U.S.
5
Honda Gyro X
1982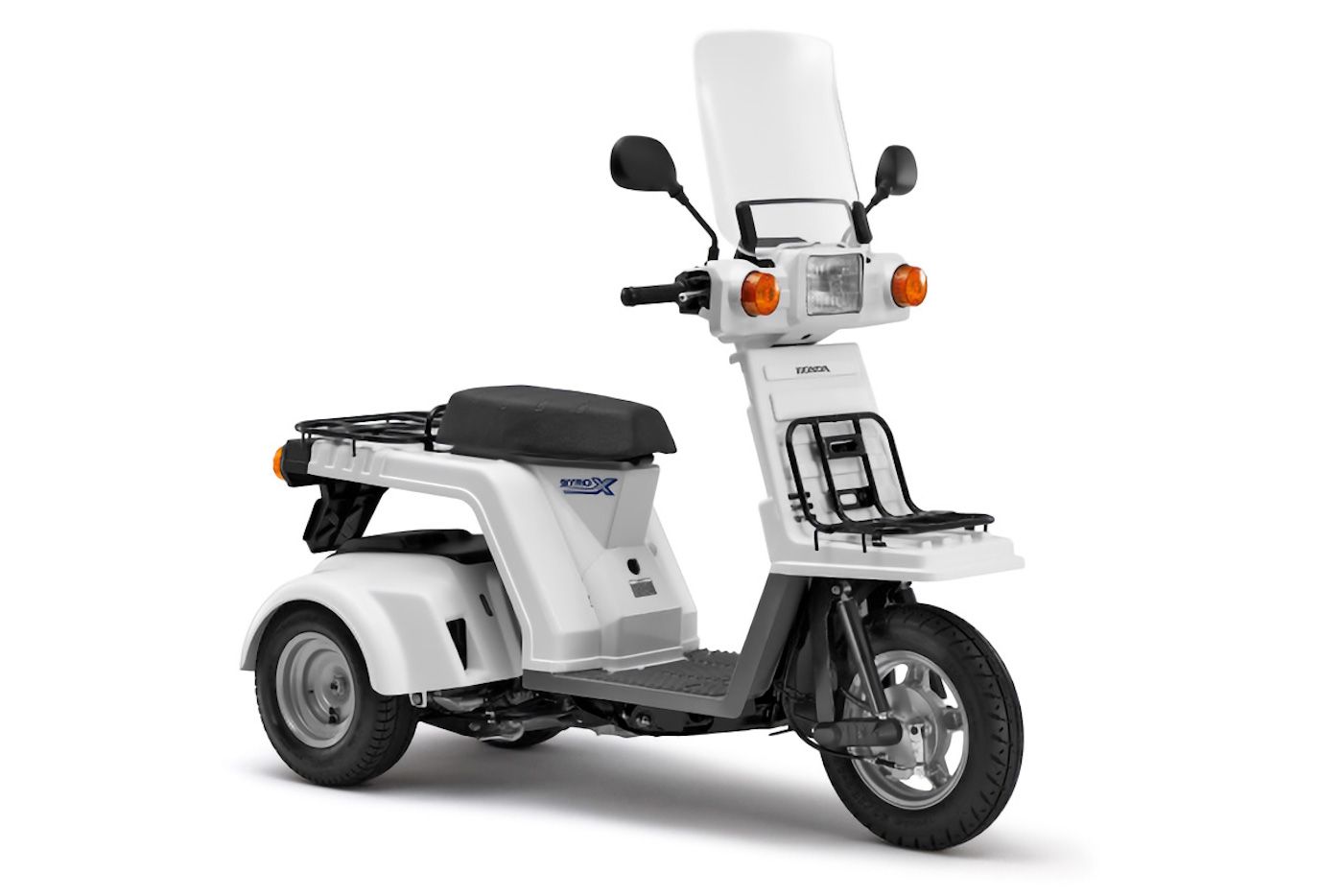 A three-wheeled scooter is nothing particularly new or innovative today and neither is a leaning three-wheeler but, back in 1982, it was still a novelty. With a single front wheel handling the steering, there were two back wheels mounted on a separate frame with the engine and the chassis was hinged in the middle, so you could still lean it into corners and both rear wheels would stay on the ground. It was powered by a 49cc, two-stroke engine and is still popular in Japan today as a delivery vehicle. Interestingly, the design started out as a BSA/Ariel model in 1970, which all but sunk the company and Honda bought a license to manufacture it for the home market. Not especially rare in Japan but good luck finding one anywhere else: only imported to the U.S. for two years.
Related: Honda's Mad Adventure Maxi Scooter Boosted to 350cc
4
Honda RC30
1990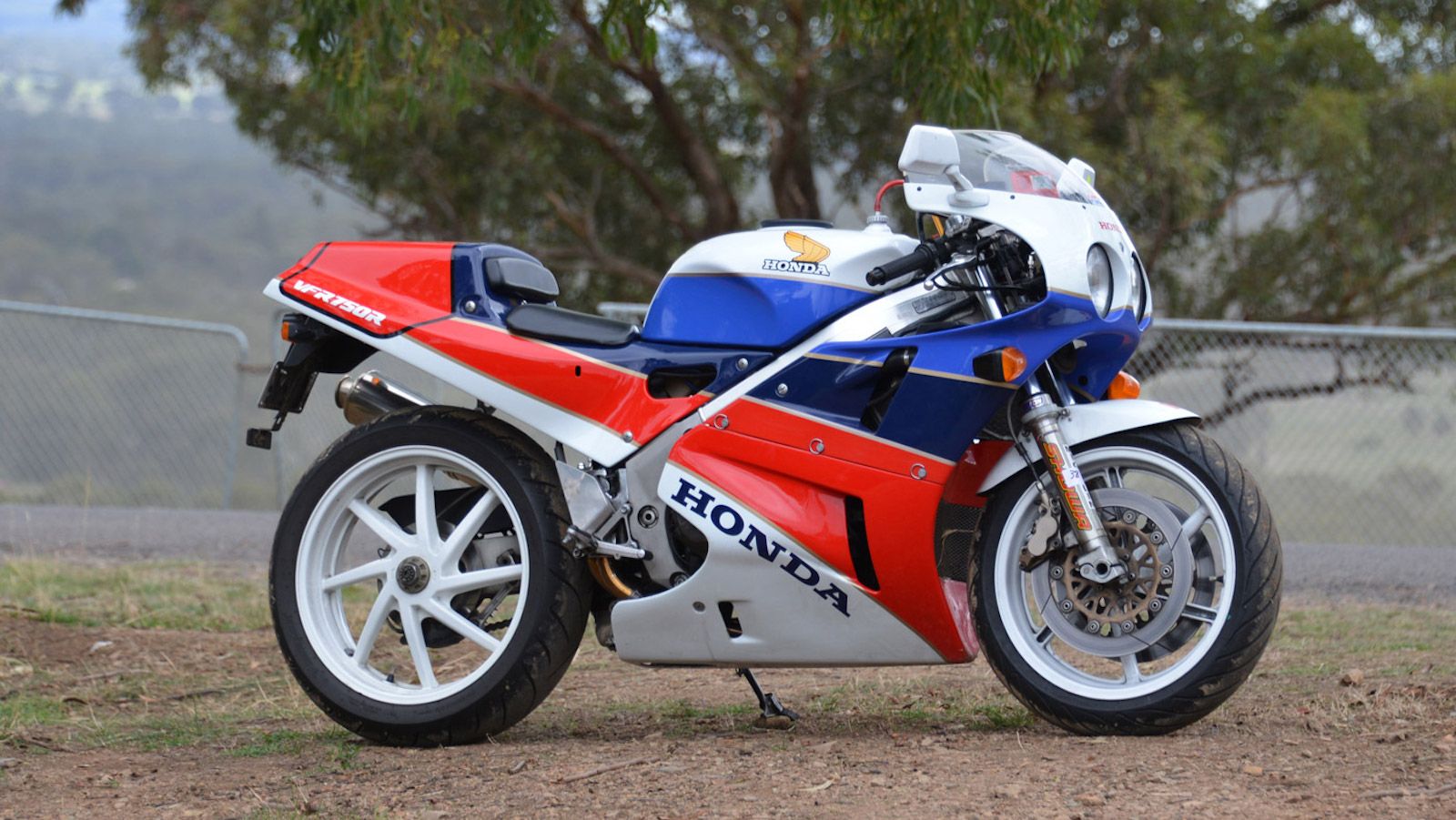 Racing improves the breed, so it is said and, as well as its Grand Prix efforts, Honda also participated in production-based racing series as well. For those, a specified number of bikes for sale to the public had to be built and Honda's model was the now-iconic RC30. The engine was a 748cc V4, pushing out 118 horsepower – good for the day – and all-in weight was 388 pounds. Double headlight, single seat, single-sided swing arm and HRC livery all set the RC30 apart from more mundane sports bikes on the roads of the time. Only 316 made it to the U.S. and they sold for $15,000, or double the price of an equivalent production sports bike.
3
Honda Dream CB50R
2004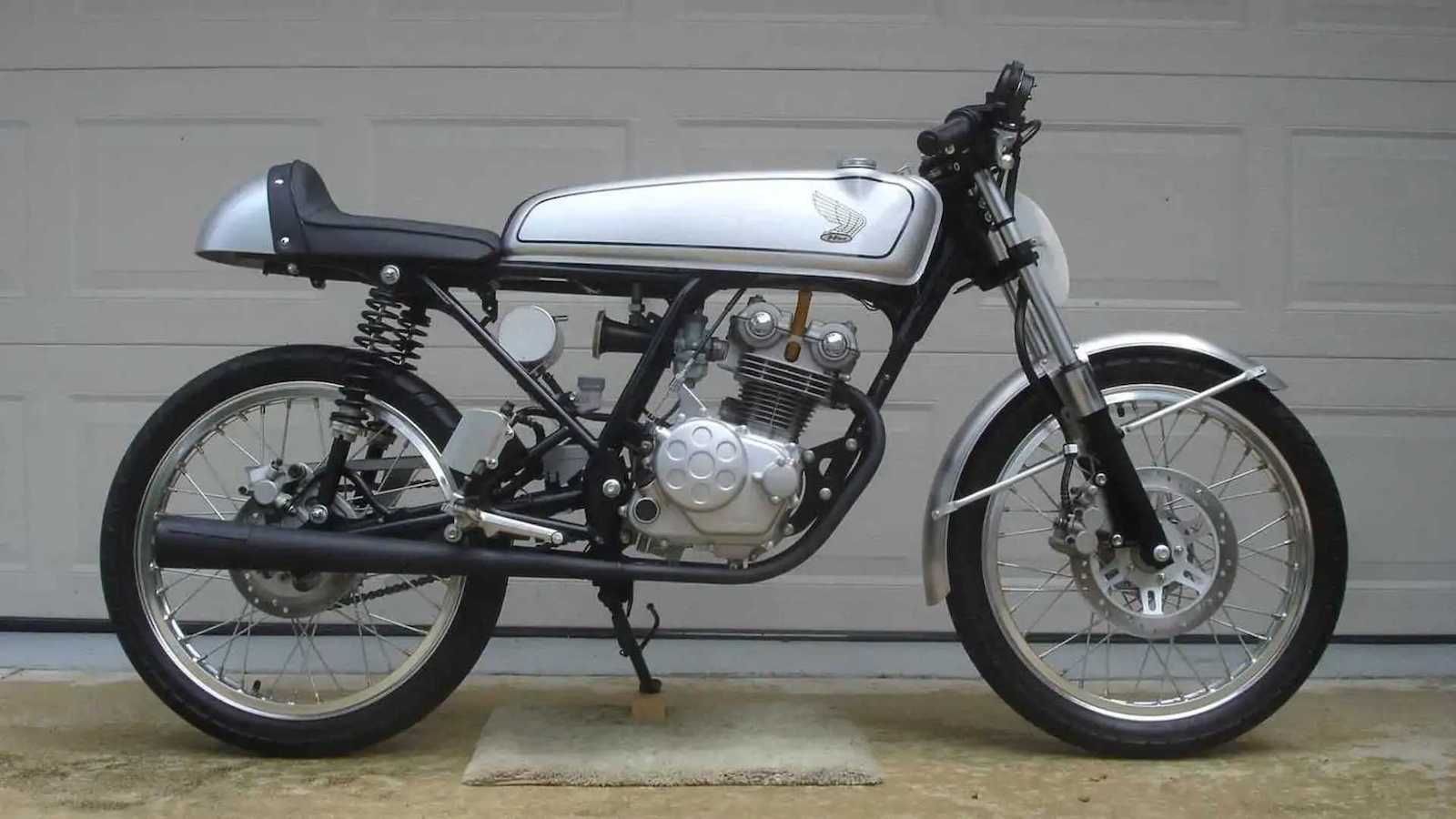 In the 1960s, while its rivals were heading down the two-stroke route in GP racing, Honda stuck to its four-stroke guns. In order to compete with two-stroke power outputs, Honda developed ever more complex multi-cylinder four-stroke engines of 50cc, 125cc, 250cc and 350cc displacements. The RC110 was the 50cc racer and, in 1997, Honda introduced the commemorative AC15 model, complete with a double-overhead camshaft 500cc single cylinder engine developing around 8 horsepower and mounted in a replica race bike chassis. In 2004, the Dream CB50R, track-only model was introduced to the U.S. market, with only 440 being built. Expect to pay well over $10,000 for one today, if you can find one.
2
Honda NR750
1992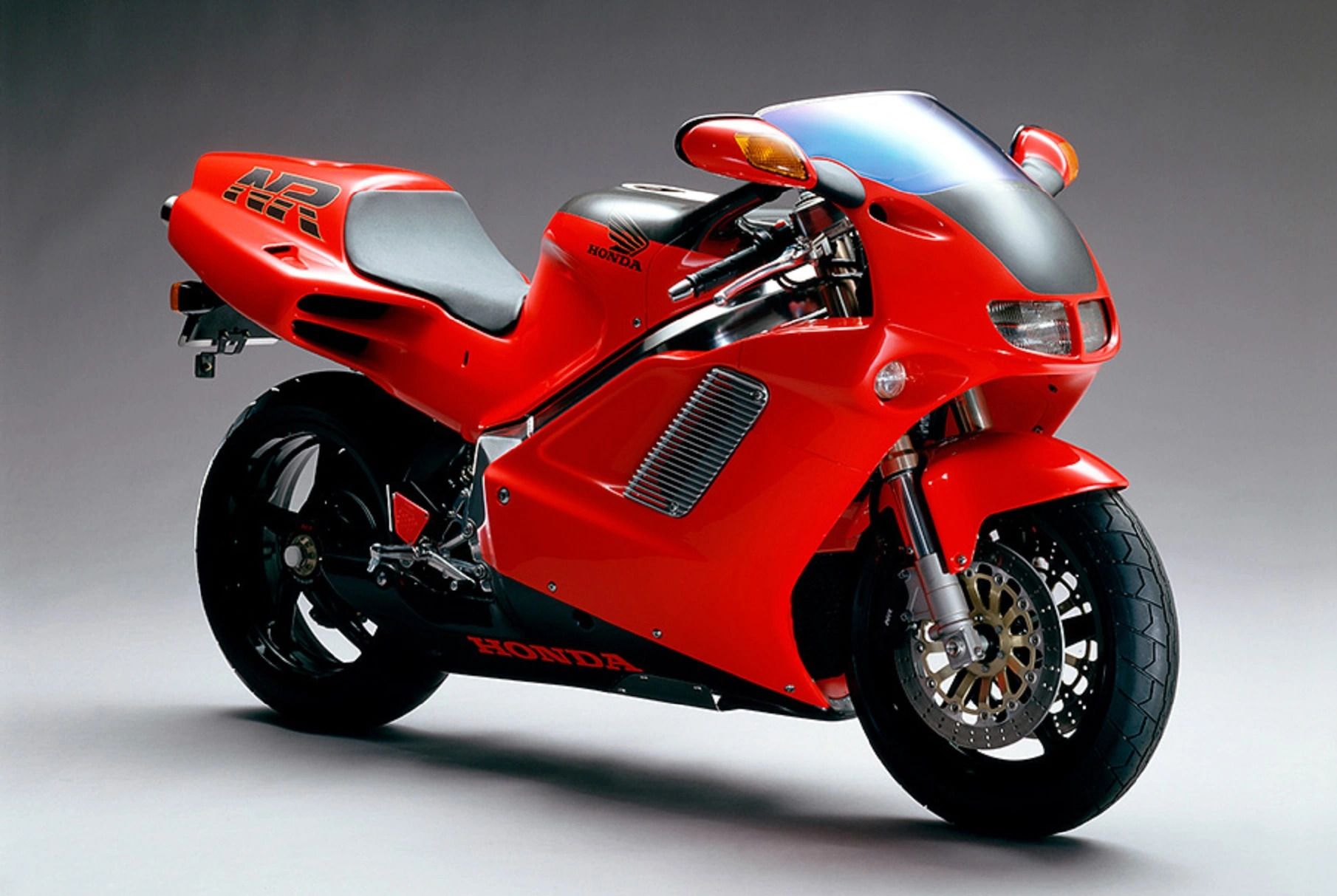 Honda left Grand Prix racing at the end of the 1967 season, not willing to develop two-stroke racing engines. The company stayed out for over a decade and, when it decided to return, it did so in typical Honda fashion, with some incredible engineering. Determined to stay true to the four-stroke engine but limited to the number of combustion chambers a 500cc race bike engine could have, some lateral thinking produced what was effectively a V8 but with four large oval pistons, so there were only four combustion chambers as per the letter of the law. Needless to say, it didn't really work and Honda soon gave in and developed its own two-stroke GP engine, with devastatingly successful results. Honda then offered a road-going version of the NR GP bike, calling it the NR750, complete with the oval-pistoned engine, electronic fuel injection, carbon-fiber bodywork, a digital dash and styling features that would inspire the design of the Ducati 916. 300 examples went to the U.S. and cost $60,000 in 1992.
1
Honda CX500
1978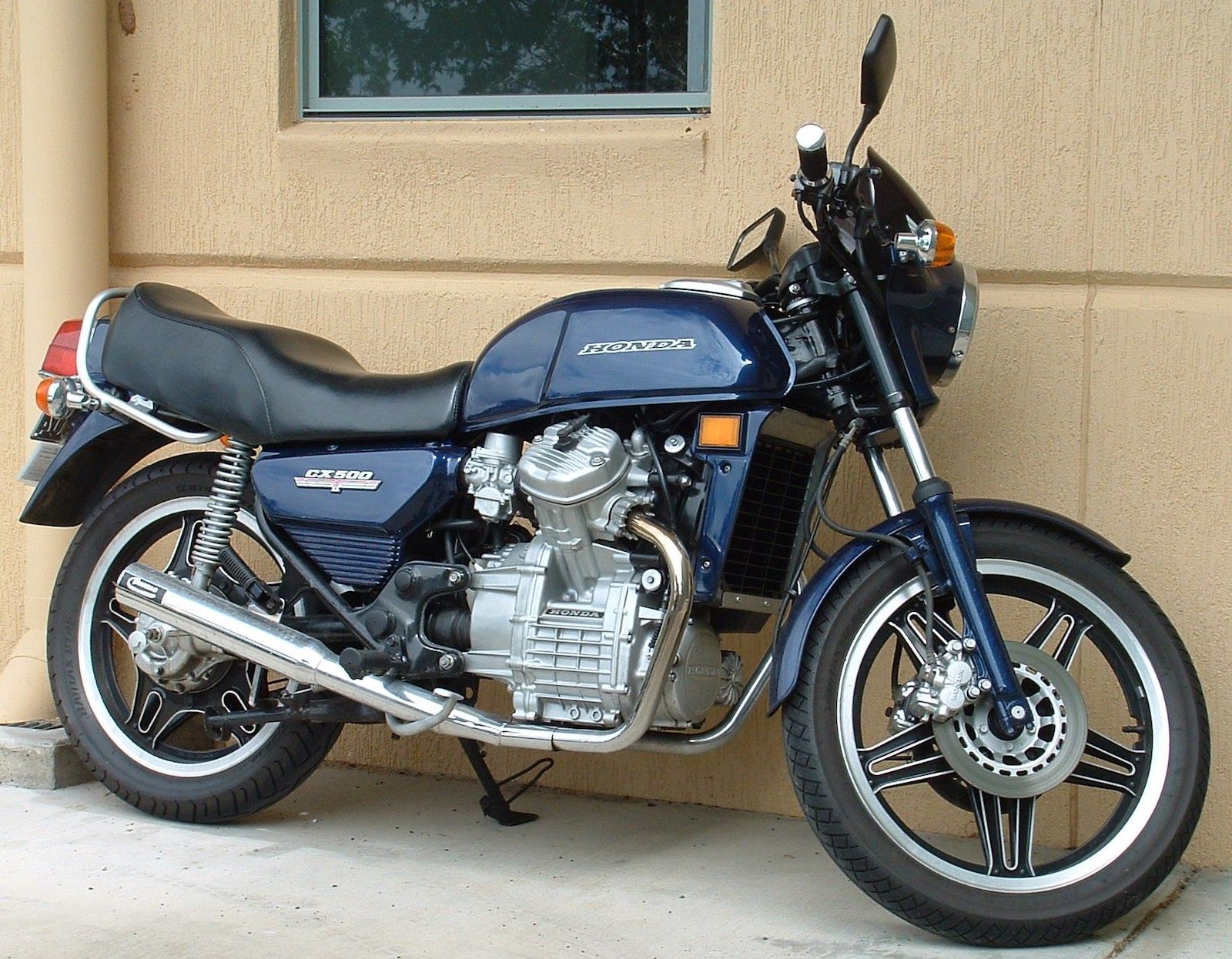 An example of a Honda motorcycle that sold in large numbers around the world but is all-but extinct today. The CX500 featured a transverse V-twin engine in a stodgy and unimaginative chassis and running gear. It was Honda's first V-Twin engine and, in another first, the CX500 was the first production motorcycle to use tubeless tires. The engine had the gearbox mounted under the crankshaft, so it was short but rather tall, making the whole bike tall but with a stubby wheelbase. Successful but completely uninspiring, many CX500s were pressed into service as courier motorcycles and were consequently run into the ground and are a rare sight today: ones that have survived have been chopped into making café racers. There was even a turbo version, but there are only 50 registered examples in the U.S. and the U.K. combined.