Summary
The 2023 Ford Explorer offers a spacious interior with three rows of seating and ample cargo space, making it a great choice for families and those who need to haul gear.
With a variety of engine options, including a powerful twin-turbo V-6 and eco-friendly hybrid models, the Explorer delivers both performance and efficiency to suit different preferences.
The abundance of trims, including off-road and luxury options, allows buyers to customize their Explorer to fit their specific needs and style. Plus, the addition of a new paint color adds even more personalization options.
With SUVs remaining one of the most popular vehicle body styles on the road, there are plenty of stellar options to choose from. The Toyota Highlander remains the bestselling three-row midsize SUV in America, and the Honda Pilot continues to impress in a crowded market. The Ford Explorer presents a solid choice for those looking for an affordable mid-sized SUV. Released in 1991, the Ford Explorer has remained a popular option in a crowded market. The 2023 Explorer doesn't see any changes to its capability, performance, or its technology, but its variants give you a lot of choices from which you can pick.
With models such as the ST and King Ranch offering more powerful and spruced-up alternatives to the base model Explorer, you have options to pick from depending on what you are looking for. A new Red Jewell Metallic paint option added to the lineup gives buyers even more options to personalize their vehicle. With a host of mid-sized SUVs to choose from, here are ten reasons why the 2023 Ford Explorer is a solid choice.
Information was sourced from Ford, Motortrend, Car & Driver, and other reputable sources to collect the most accurate data for our readers.
RELATED: History Of The Ford Explorer
10
The Spacious Interior Gives Buyers Plenty Of Space For Everything From People To Pets
Never lacking in space, the 2023 Explorer is no different from its predecessors. The Explorer offers you a roomy interior that can house the entire family and whatever gear you may be hauling. With three rows of seating, the 2023 Explorer can be had in a six-seat configuration as well as a seven-seat configuration.
With the option to fit up to seven passengers comfortably, the Explorer gives buyers all the space they may need. The Explorer's cargo capacity is among the best in its class, offering 18.2 cubic feet of space with the third-row seat up, which is more than enough space to fit four carry-on suitcases. But, that cargo capacity jumps to 47.9 cubic feet of cargo space when the third row is dropped down and 87.8 cubic feet with all three rows of seats down.
9
Powerful Engines That Offer Both Performance And Acceleration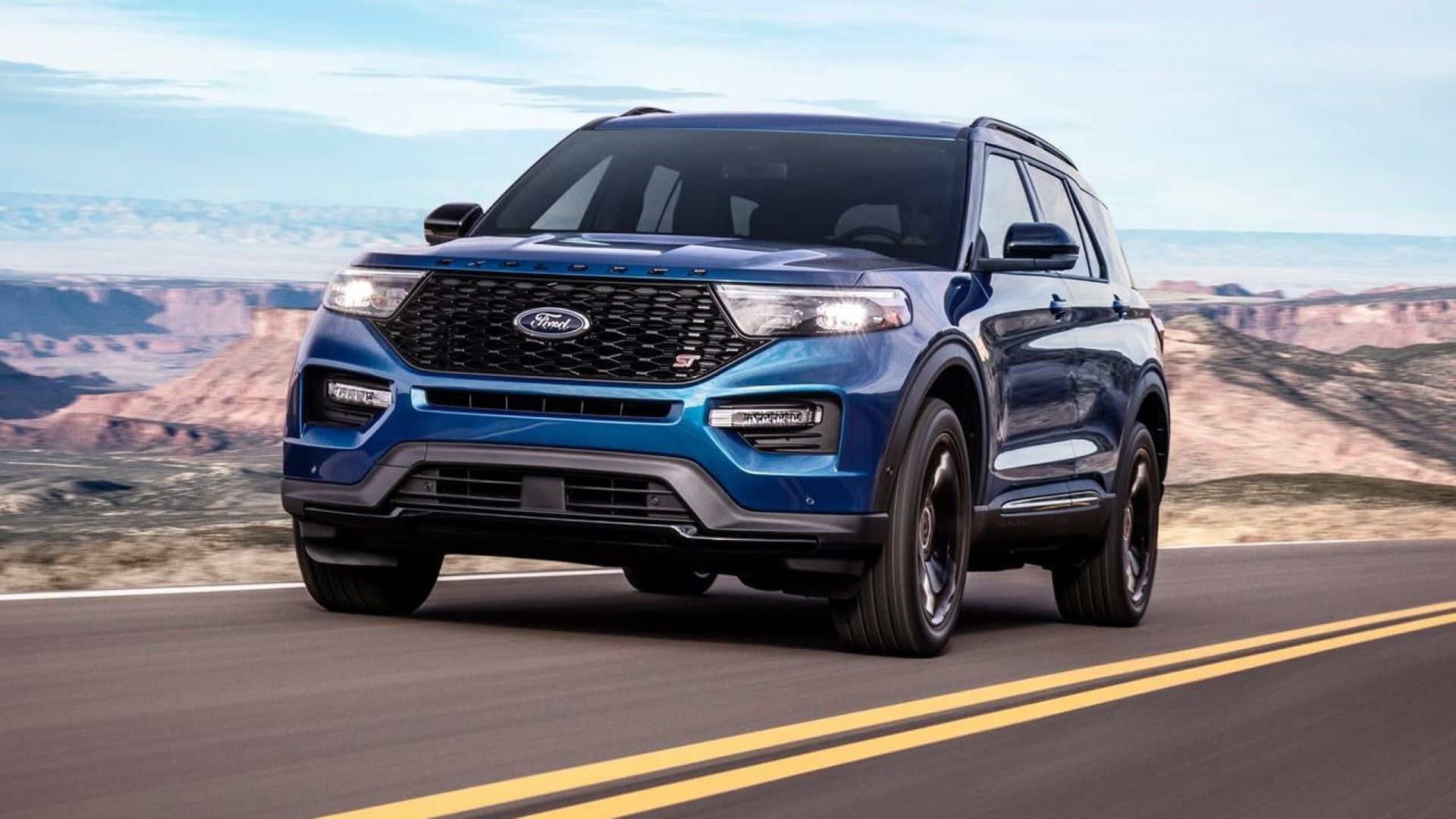 With eight different trims to choose from, you have plenty of choices. A 10-speed automatic transmission comes standard with every version of the Explorer, regardless of the engine. The Explorer comes with RWD as standard, but with AWD still being optional. Base trims come with a 300-horsepower turbocharged 2.3-liter four-cylinder EcoBoost engine. If you want more power you can choose from the more beefed-up options, available on the King Ranch, Platinum and ST trims. These trims come with a powerful 400-horsepower twin-turbocharged 3.0-liter V-6.
2023 Ford Explorer Trim Specifications
| | | | | |
| --- | --- | --- | --- | --- |
| Trim | Engine | Horsepower/Torque | Acceleration (0-60 mph) | Efficiency (city/highway) |
| Base, XLT, ST-Line, Timberline, Limited | 2.3-liter turbo-four | 300 hp/310 lb-ft | 6.8 seconds | 20-21/27-28 MPG |
| ST, Premium | 3.0-liter twin-turbo V-6 | 365 hp/380 lb-ft (Platinum); 400 hp/415 lb-ft (ST) | 5.3 seconds | 18/24-26 MPG |
| King Ranch | 3.0L Twin-Turbo V6 | 400 hp/415 lb-ft | 5.2 seconds | 18/25 MPG |
8
There Are Eco-Friendly Options
Along with the base four-cylinder and six-cylinder power plants, there are hybrid options for the Ford Explorer. The hybrid Explorers come with a 3.3-liter V-6 engine with an electric motor for a combined output of 318 horsepower and 322 pound-feet of torque. Hybrid powertrain configurations are available for Limited and Platinum models.
This option provides an eco-friendly if you wish to have an SUV without the sub-par EPA ratings of these types of vehicles. The hybrids are less powerful, with a 0-60 time of only 7.7 seconds, but their efficiency makes up for the loss of speed. The hybrid models of the Explorer get anywhere between 23-27 MPG in the city and 24-28 MPG on the highway.
RELATED: 10 Reasons Why The Ford Explorer Is The Best Hybrid Three-Row SUV
7
The Abundance Of Trims Means Theres An Explorer To Fit Your Needs
With eight trims to choose from, the 2023 Ford Explorer offers you plenty of choices to pick from to best suit your needs. One of the more exciting trims is the Timberline, tailored to those who want to take the road less traveled. The Timberline is ideal for off-road adventures. It comes stock with all-wheel drive, all-terrain tires, under-body skid plate protection, and the same suspension as the police-issue model.
Ford offers the King Ranch trim if you want to ride in style. The King Ranch comes with the same Del Rio leather interior that is in their King Ranch line of F-150 trucks. With the option for rear-wheel or all-wheel drive, the King Ranch is perfect for those who want a rugged look while still maintaining the comfort of higher-end SUVs.
6
A New Paint Color Adds To The Explorer's Customizability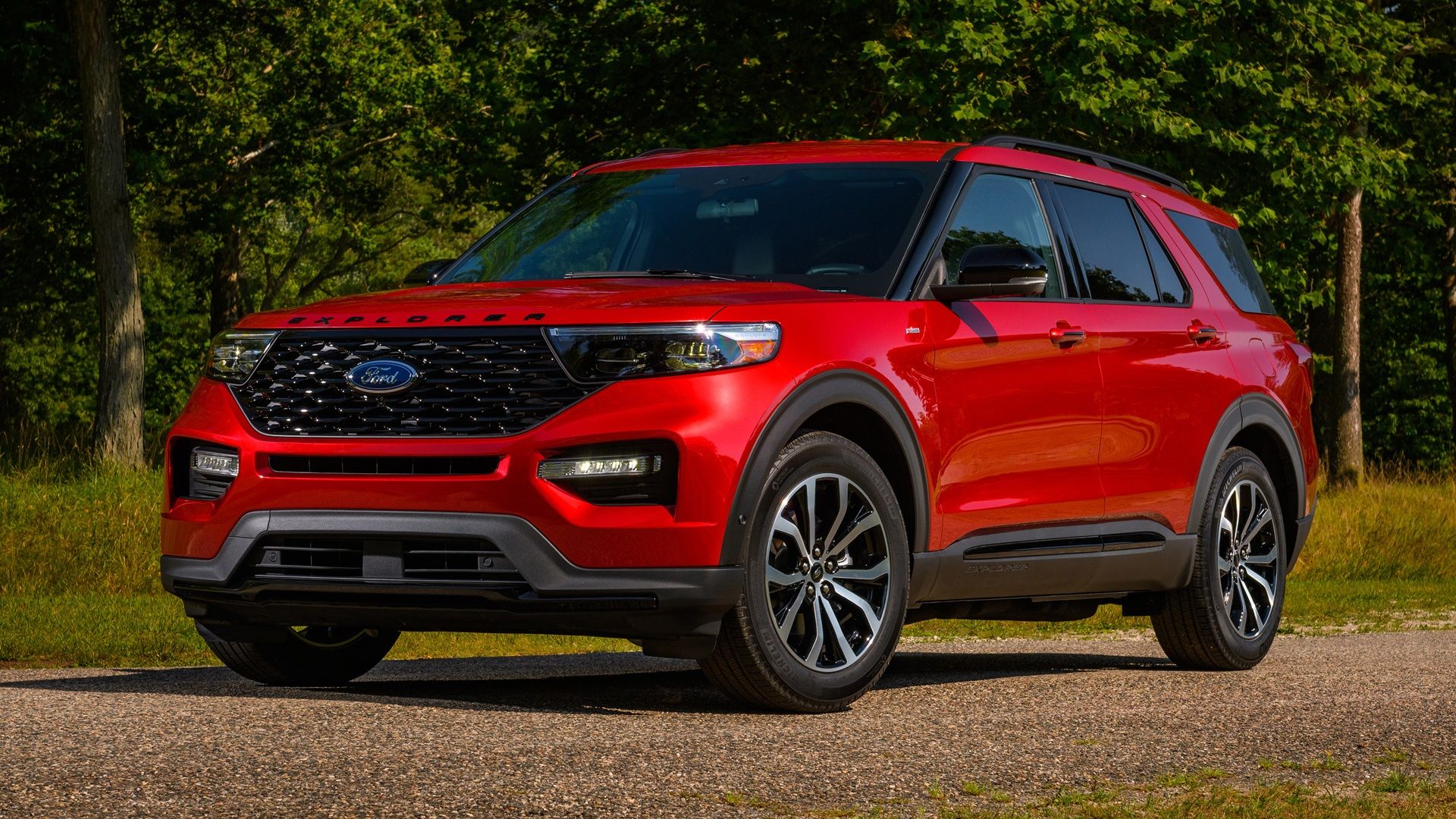 Ford has made no changes to the vehicle's exterior design which has already proved popular. But, they have introduced a new paint option with the introduction of the Jewel Red Metallic, which replaces the Burgundy Velvet Metallic option. This new paint job adds to a lineup that already included:
Star White Metallic Tri-Coat
Atlas Blue Metallic
Stone Blue Metallic
Rapid Red Metallic
Iconic Silver Metallic
Forged Green Metallic
Carbonized Gray Metallic
Agate Black Metallic.
With Ford offering plenty of paint options, you have plenty of choices to pick from to best fit your preferences. Higher-end trims offer the option to choose between 18-inch and 20-inch wheels, further adding to the Explorer's customizability.
5
Excellent Towing Capacity Makes The Explorer Ideal For Trailers
An integral part of an SUV's job is the ability to tow whatever you may need, and the 2023 Explorer excels in that area. Base models and trims that come equipped with the 2.3-liter four-cylinder engine have the capacity to tow up to 5,300 pounds when properly equipped. The towing capacity of the Explorer jumps to 5,600 pounds in models equipped with the 3.0-liter V-6 engine.
The best example of the Explorer's towing capacity is the fact that even the3.3-liter Hybrid Explorers have a towing capacity of 5,000 pounds. The Explorer also comes equipped with technology to ensure the best experience while towing. This includes SideWind Stabilization and Towing/Trailer Sway control.
Max Towing Capacity: Ford Explorer Vs. Competition
| | | | | | | |
| --- | --- | --- | --- | --- | --- | --- |
| Model | Ford Explorer | Hyundai Palisade | Kia Telluride | Dodge Durango | Toyota Highlander | Nissan Pathfinder |
| Max Towing Capacity (lbs) | 5,600 | 5,000 | 5,500 | 8,700 | 5,000 | 6,000 |
RELATED: Here's What Will Push The 2024 Ford Explorer To New Heights
4
User-friendly Infotainment System To Keep Things Interesting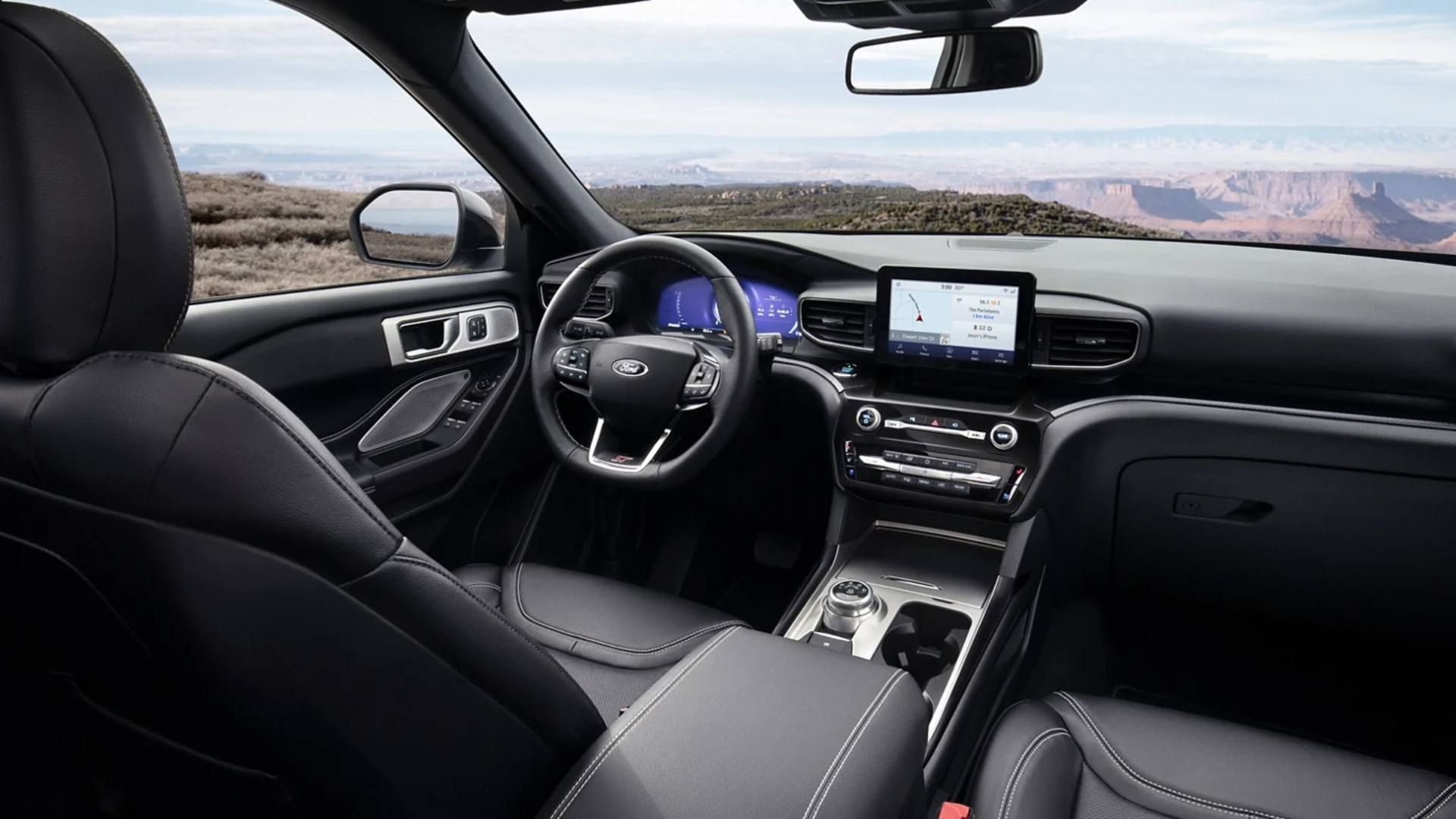 Technology is everywhere, and the 2023 Ford Explorer is no different. It offers a host of technological features to meet all your infotainment needs. The 2023 Explorer comes standard with:
Tri-zone automatic climate control
An 8.0-inch touchscreen
A six-speaker stereo
Satellite Radio
A Wi-Fi hotspot
Two USB ports
Android Auto
Apple CarPlay
The more expensive trims of the Explorer, such as the ST and Premium, offer an optional 10.1 vertically oriented screen. But every trim comes standard with voice navigation. A 12 or 14-speaker B&O stereo system is available on the Explorer to deliver a premium sound.
3
Multitude Of Safety Features Offer Peace Of Mind On The Road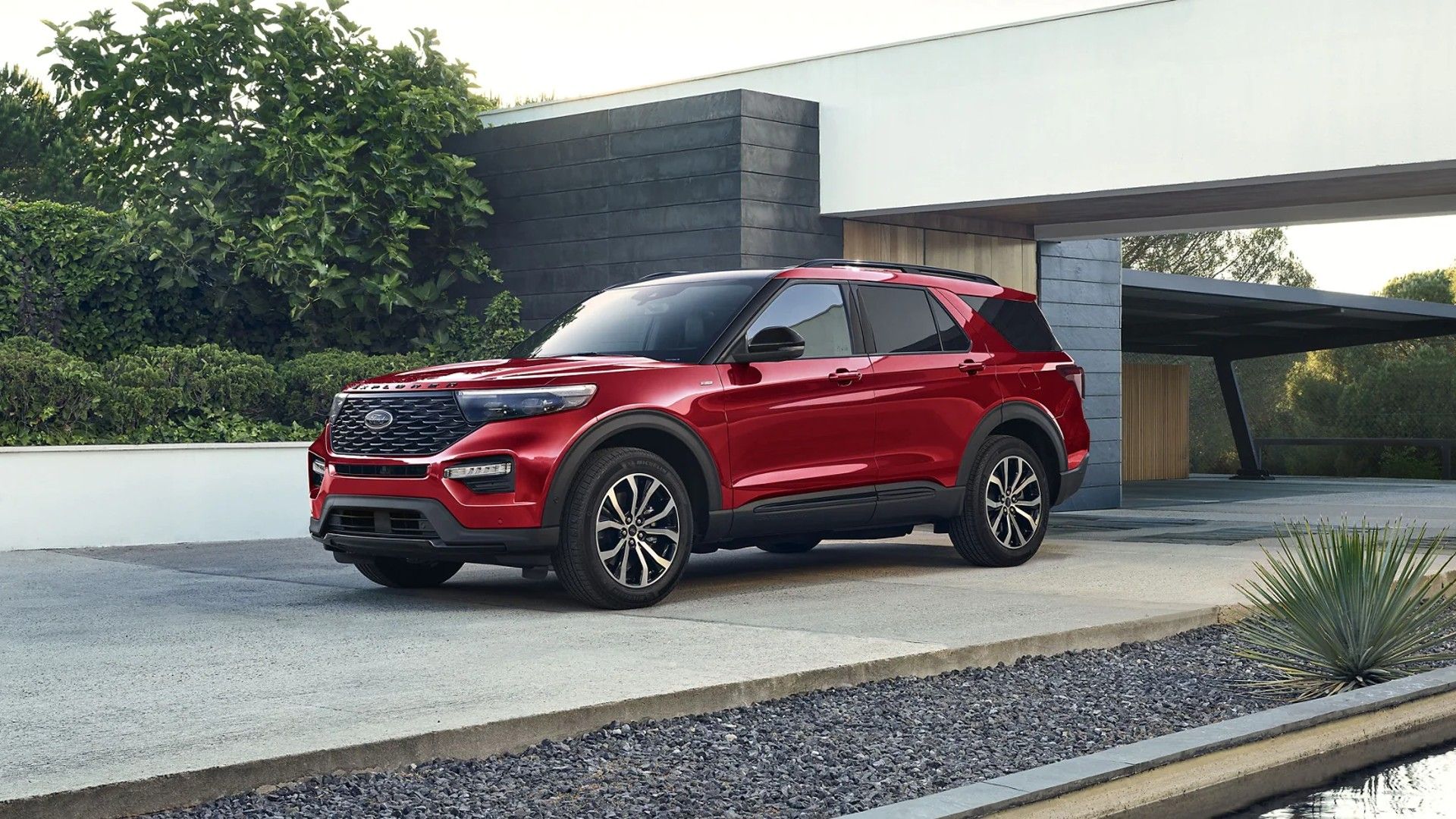 Every Ford Explorer comes equipped with a host of standard driver-assistance technologies which help the driver focus on their drive, these include:
Automatic emergency braking
Blind-spot monitoring
Rear cross-traffic alert
Automatic high beams
Forward-collision warning
Standard blind-spot monitoring
Rear-cross-traffic alert
Ford also offers a multitude of upgrades that are optional or included, depending on the trim that you choose. These features include useful things such as self-parking assist adaptive cruise control, and emergency evasive steering assist. All of these features combine to give the 2023 Ford Explorer an overall safety rating of five stars from the NHTSA, while the IIHS gave the 2023 Explorer the Top Safety Pick award.
2
Smooth And Comfortable Ride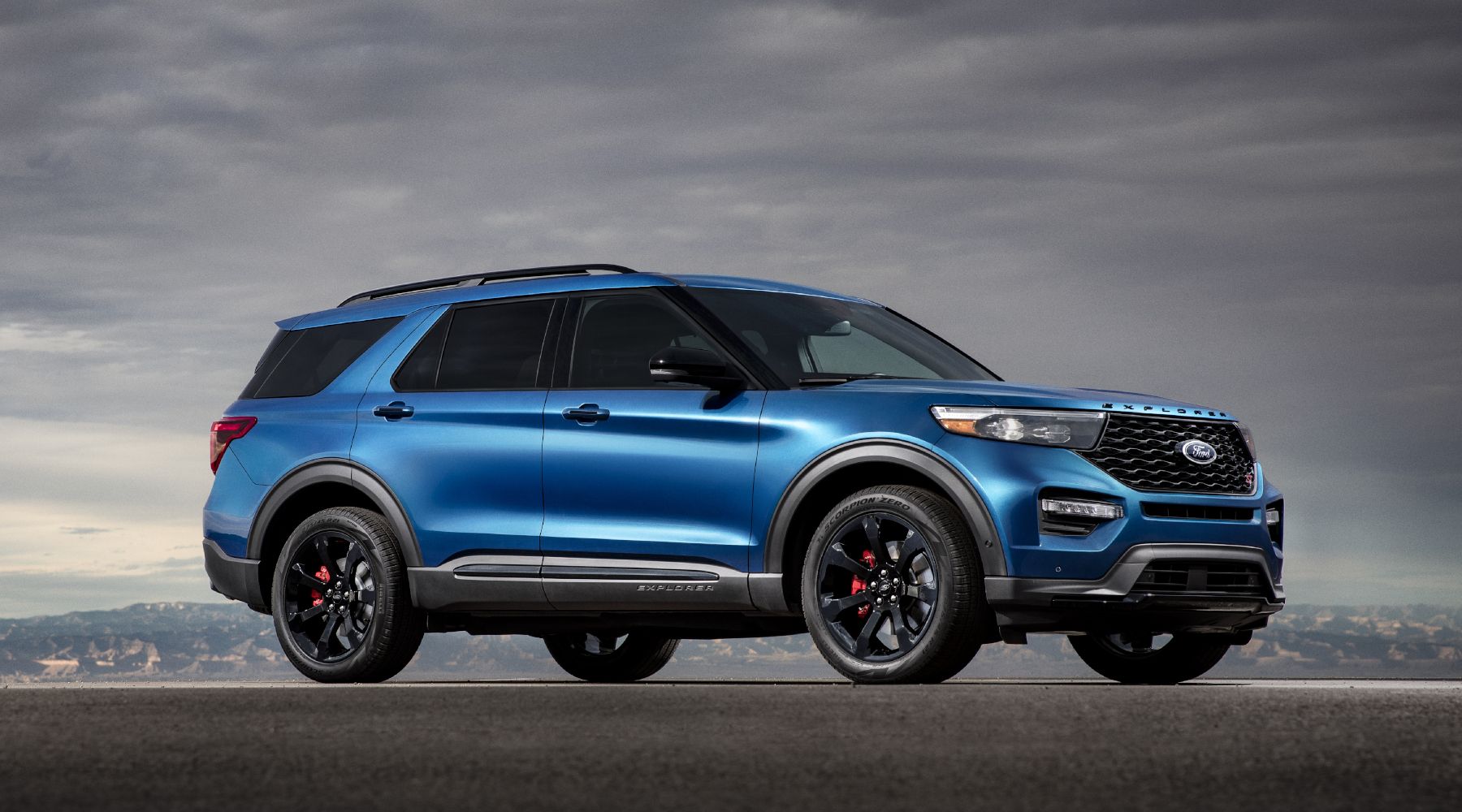 The most important question to ask when determining what vehicle to buy is: Is it enjoyable to drive? All the features mean nothing to a vehicle if it is an atrocious time to drive, and the Ford Explorer is no different. Thankfully, the 2023 Ford Explorer is quite a fun ride across all available trims, with responsive handling and ample power.
While all the trims offer are a good time, the standout performer among the available Explorer trims is the ST. With a twin-turboV-6 that outputs 400 horsepower, the ST is the performance model of the Explorer. It's the most athletic out of all the trims, with stiffer suspension and more power than its siblings. The ST is the most entertaining trim to drive.
RELATED: 2024 Ford Explorer: Everything We Know So Far
1
Its Price Point Makes It Extremely Appealing Compared To Its Competitors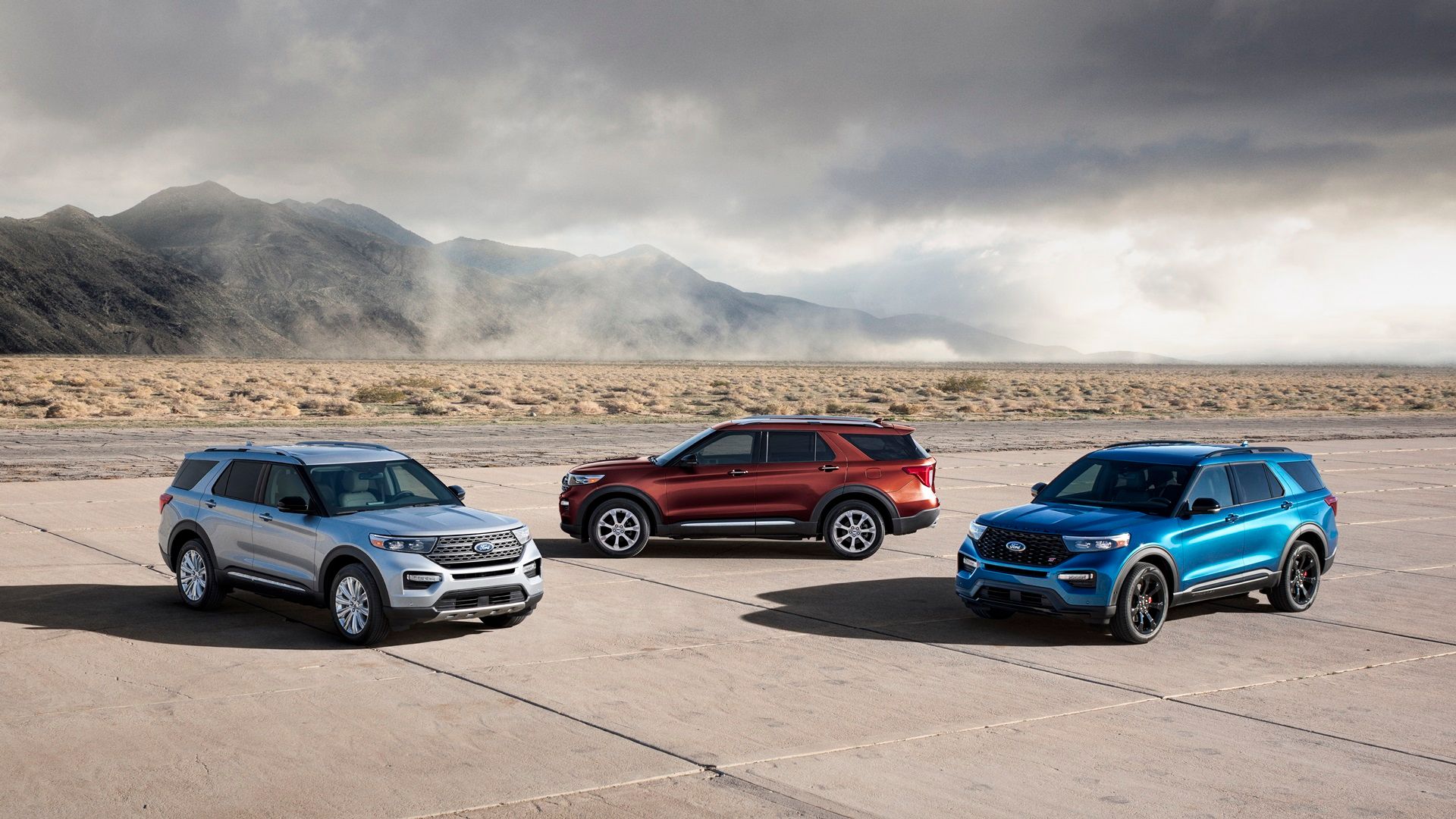 The most appealing part of the 2023 Ford Explorer is its appealing price point, with the base model starting at an MSRP of $36,760. The Explorer stays appealing and priced across all available trims. Even the most expensive trim, the King Ranch, comes in at a reasonable MSRP of $54,075 But, the best bang for your buck comes with the Limited trim. The Limited trim at $47,070 comes in as a nice mid-point between the base model and the higher-end trims like the King Ranch. With the standard 2.3-liter four-cylinder engine, the Limited also features attractive features like:
A 12-speaker Bang & Olufsen audio system
A heated and power-adjustable steering wheel
Leather upholstery
A power-folding third row
An upgraded driver assists features such as adaptive cruise control.
Overall, the Explorer remains a well-rounded SUV in the three-row mid-size SUV class. Its standard infotainment and a long list of standard safety features help the Explorer to make a strong case for itself. The only things letting it down are the interior material quality and the competition does Hybrids better. The top trims can feel pricey, so stick with one of the mid-tier trims and the Explorer should offer great value for under $50,000.