Summary
The collaboration between BMW, General Motors, Honda, Hyundai, Kia, Mercedes-Benz, and Stellantis aims to develop a high-powered charging network in North America, with at least 30,000 EV chargers to be installed by the end of the decade.
The charging network will rely solely on renewable energy and be available to all EVs using Combined Charging System (CCS) or North American Charging System (NACS), making it more convenient for EV owners.
The massive increase in EVs on the road requires urgent measures to address the lack of charging infrastructure, and the new network initiative will boost the EV industry and make electric vehicles more appealing and convenient for customers.
The EV revolution got a few things right. Since 2017, we've seen some of the coolest, and fastest BEVs hit the market, while sales continue to soar each year. Yet, if there's one aspect that is still lacking, it is the outnumbered, and overwhelmed charging infrastructure, which for now is keeping a considerable amount of people from ditching gas-powered vehicles. To make things worse, charging stations in the U.S. are currently plagued with reliability issues, on top of being insufficient to accommodate the mass-electrification plans that are targeted for the next decennium. Luckily efforts are being deployed to remediate such issues, as more encouraging news keeps emerging over time.
As recently as today, seven of the world's leading automakers – BMW, General Motors, Honda, Hyundai, Kia, Mercedes-Benz, and Stellantis – have announced that they are now working together to develop a new, high-powered charging network in North America. The monumental venture comes to accelerate the current electrification efforts, and make EVs more appealing to the masses. The first stations are set to hit the U.S. by the next summer, while the final results are touted as nothing short of promising.
Related: Why Ford's Access To Tesla's Charging Network Will Change The World
The Massive Network Will Provide At Least 30,000 EV Chargers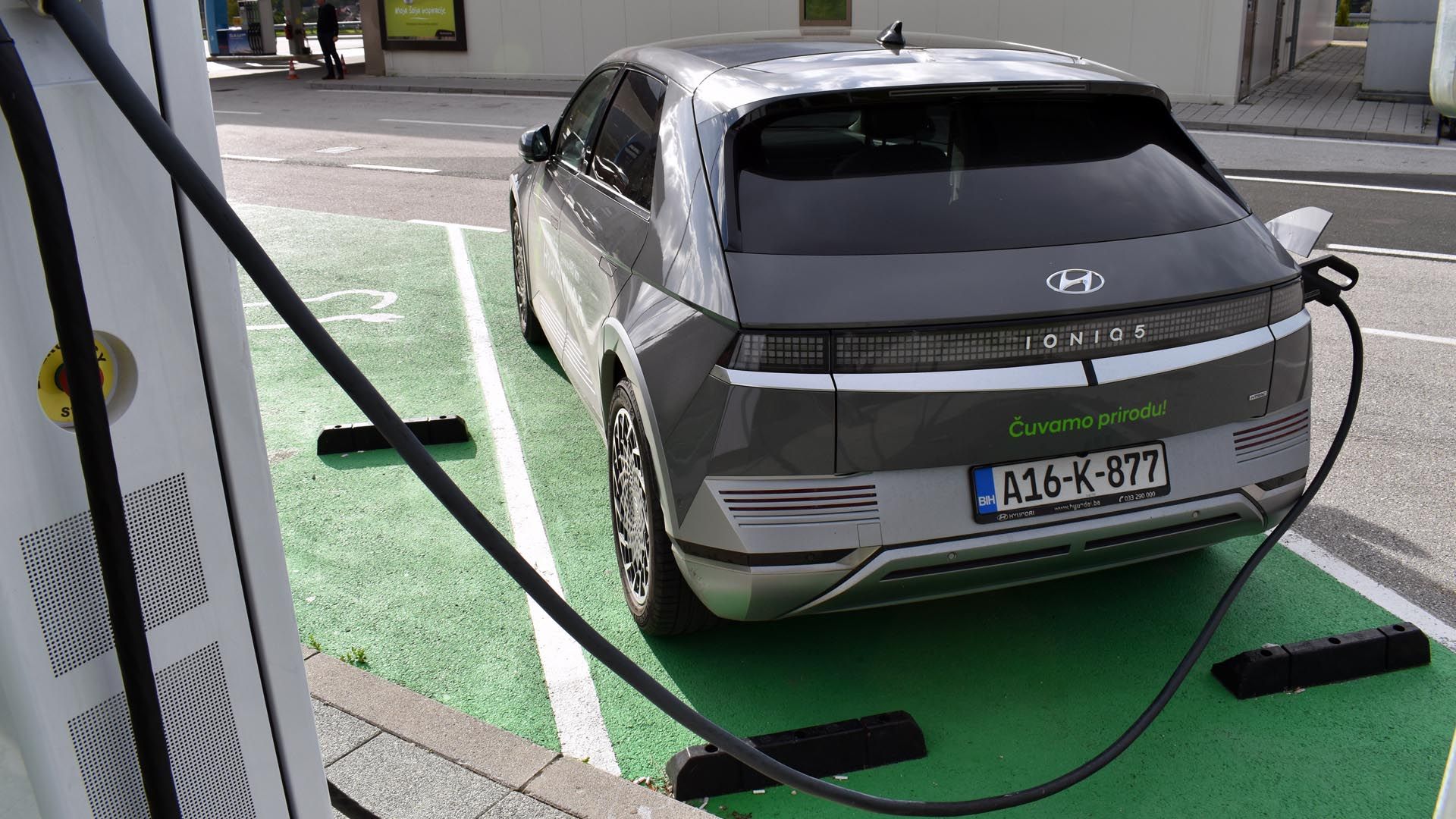 The massive coalition, which has yet to be given a name, aims to install a minimum of 30,000 EV chargers by the end of the decade. Each site will offer a number of DC fast chargers. The fruits of the massive operation are set to be enjoyed in the U.S. first, by the summer of 2024. Canadian consumers, on the other hand, are expected to get their chargers at a vaguely described "later stage." To accelerate their ambitious project, the joint venture will leverage the National Electric Vehicle Infrastructure (NEVI) as well as a number of public and private funds from state and federal sources.
In consistency with the modern eco-friendly ethos, the charging network will rely solely on renewable energy. The charging stations will also be made available to all EVs from all automakers using Combined Charging System (CCS) or North American Charging System (NACS), which includes roughly two dozen car brands. To make things even more convenient, the network will adopt Plug & Charge Technology, which facilitates payment by removing the need for a physical RFID card, or smartphone app authentication. In any case, metropolitan areas and major highway routes will naturally be the main targets. The project largely plays on the prevalent range anxiety by promising to make work and vacation trips more pleasant.
Related: Here's Why Tesla Is Currently Having The Time Of Its Life
Some Charging Stations Are Currently Overcrowded And Under-equipped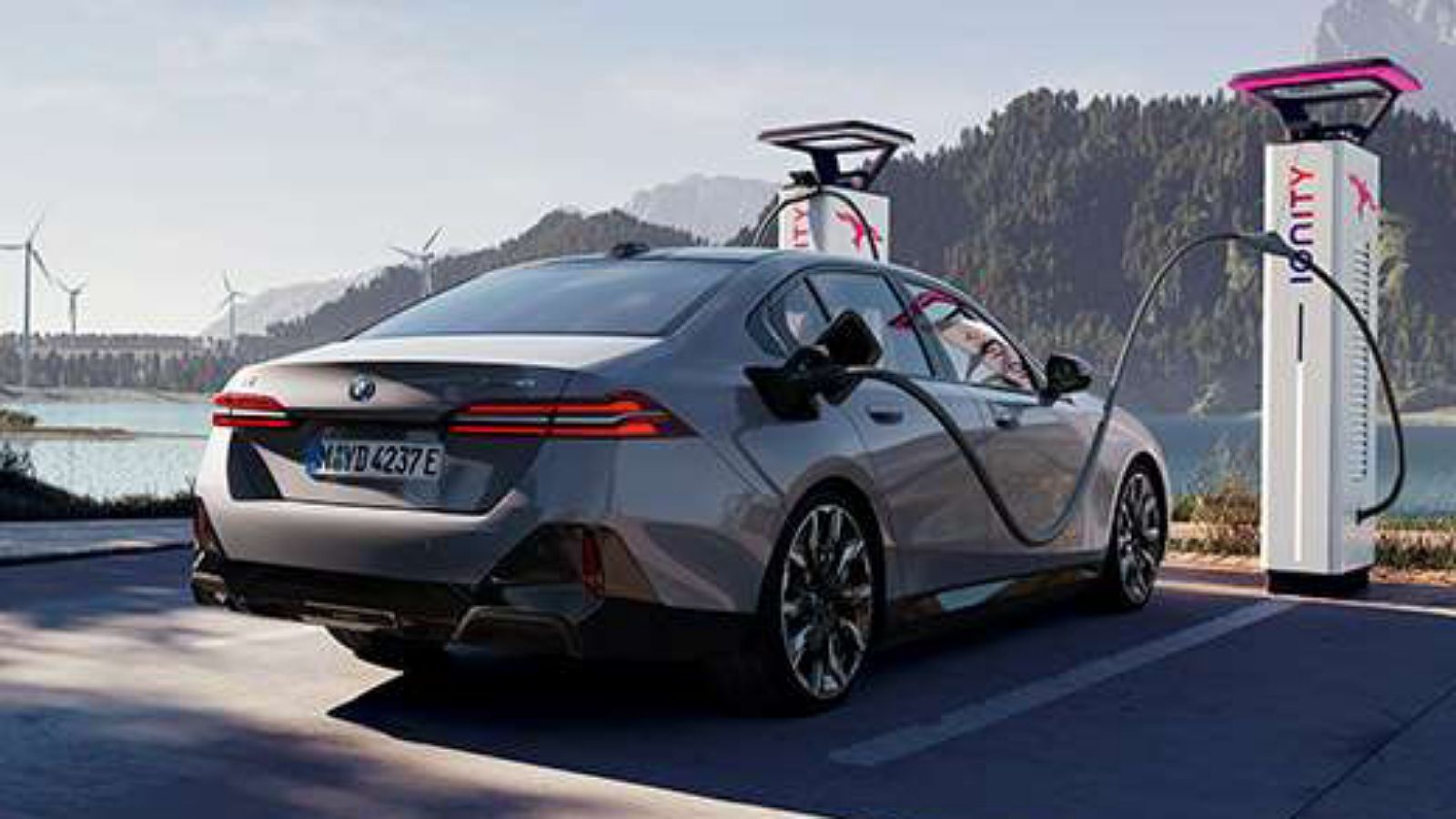 Electric vehicles have always been associated with a lack of proper infrastructure. While EVs have come a long way since 2008, they still lack the means to properly replace gas-powered vehicles, for now. With many manufacturers targeting mass-electrification by 2030, and states such as California planning to ban certain gasoline vehicles by the next decade, many are clamoring for urgent measures to be taken. According to the U.S. Department Of Energy, there are currently more than three million EVs on the road, for roughly 130,000 stations. This means there are roughly 23 vehicles for every charger. Things are even trickier when it comes to DC fast-chargers, as there only are roughly 72 vehicles for each one of them. These caveats are further exasperated by the relatively long charging periods of electric vehicles.
DC-fast charging takes between 17 and 52 minutes on average, making long queues at electric stations an absolute nightmare, especially during peak hours. People reportedly found themselves waiting up to 90 minutes at some Tesla Superchargers. With around 30 to 42 million plug-in vehicles expected to hit the road by 2030, the National Renewable Energy Laboratory estimates that a total of 182,000 DC fast-chargers will be needed by the beginning of the next decade. The multi-brand initiative will thus bring a big boost to the EV industry as a whole. The network will also take comfort into consideration, and offer a number of canopies, restrooms, food services, and retail operations while a select few will include additional amenities.
Related: 10 Things Ford And Chevy Could Learn From Tesla
Majority Of The Automakers Will Be Shifting Toward EVs
The collective project will notably help with the electrification plants of each brand. Honda, which is at the center of the initiative, has notably laid out its plans to produce two million EVs per year globally by 2030, before eventually having electric and hydrogen cars represent 100 percent of its sales by 2040. In the meantime, the Tokyo-based manufacturer will enter the North American EV market with the 2024 Acura ZDX, which will run on the Ultium platform as it was partly developed with General Motors. The latter has a more aggressive strategy, as it is attacking the industry this year with an onslaught of exciting additions, like the 2024 Chevy Blazer EV, the 2024 Chevy Equinox EV, the GMC Sierra EV, and so on.
Kia, another member of the charging network initiative, aims to achieve 1.2 million EV sales in 2030. The Korean automaker is appealing to the masses with budget-friendly products such as the Kia EV6, the upcoming EV9, and the Niro EV which saw a 65 percent increase in sales this year. Mercedes-Benz, which is also part of the group, is planning to ditch gas-powered-cars altogether, "where market conditions allow". The veteran automaker, which recently encapsulated its tremendous EV potential in a most dazzling concept car, will launch three electric-only architectures in 2025, before fully electrifying its fleet in 2030. Its fellow German-automaker, BMW, has recently invested 1.7 billion to build EVs in the U.S. Furthermore, the manufacturer from Munich aims to release at least six fully electric BMW models in the United States within the next seven years.
Hyundai, which has been distinguishing itself with creative EVs worthy of competing against the finest Tesla models, is targeting 1.87 million annual EV sales by 2030, which would account for 10 percent of its profit margins. Although Stellantis entered the electric world race with a fair bit of reluctance, it is currently aiming for a 50% of passenger cars and light-duty truck BEV sales mix in the U.S. by the time the network endeavor is complete. This massive influx of EVs naturally requires further investments and infrastructure. The charging network should thus not only make electric vehicles more appealing, but also more convenient to customers, who will be even less reluctant to shift away from gas-powered engines as the charging issues gradually dwindle in light of further initiatives of this kind.