At its essence, motorcycles are always dancing on the fine line between speed and comfort. There are fast sportbikes that you'd hate taking on a long-distance tour, and the most comfortable sport tourers don't feel composed at high speeds or corners. Comfort and speed are two ends of the spectrum, and manufacturers often let go of the other in pursuit of one.
Fortunately, that's not always the case. Manufacturers try to strike the right balance now and again, and sometimes, they hit the right spot with sport bikes that are actually comfortable to ride and live with. Yes, it's possible, and some motorcycles (read: Hayabusa) can even prove that that is the only way — a bit of a stretch for most motorcycles, but a possible reality. These are the best sport bikes that don't compromise comfort for speed.
Looking at data from the manufacturers, we have put together a list that consists of 10 sport bikes that are comfortable.
Related: The Best Sport Bikes In The World
10
Kawasaki Ninja 400
An exciting mini-supersport masquerading as a beginner-bike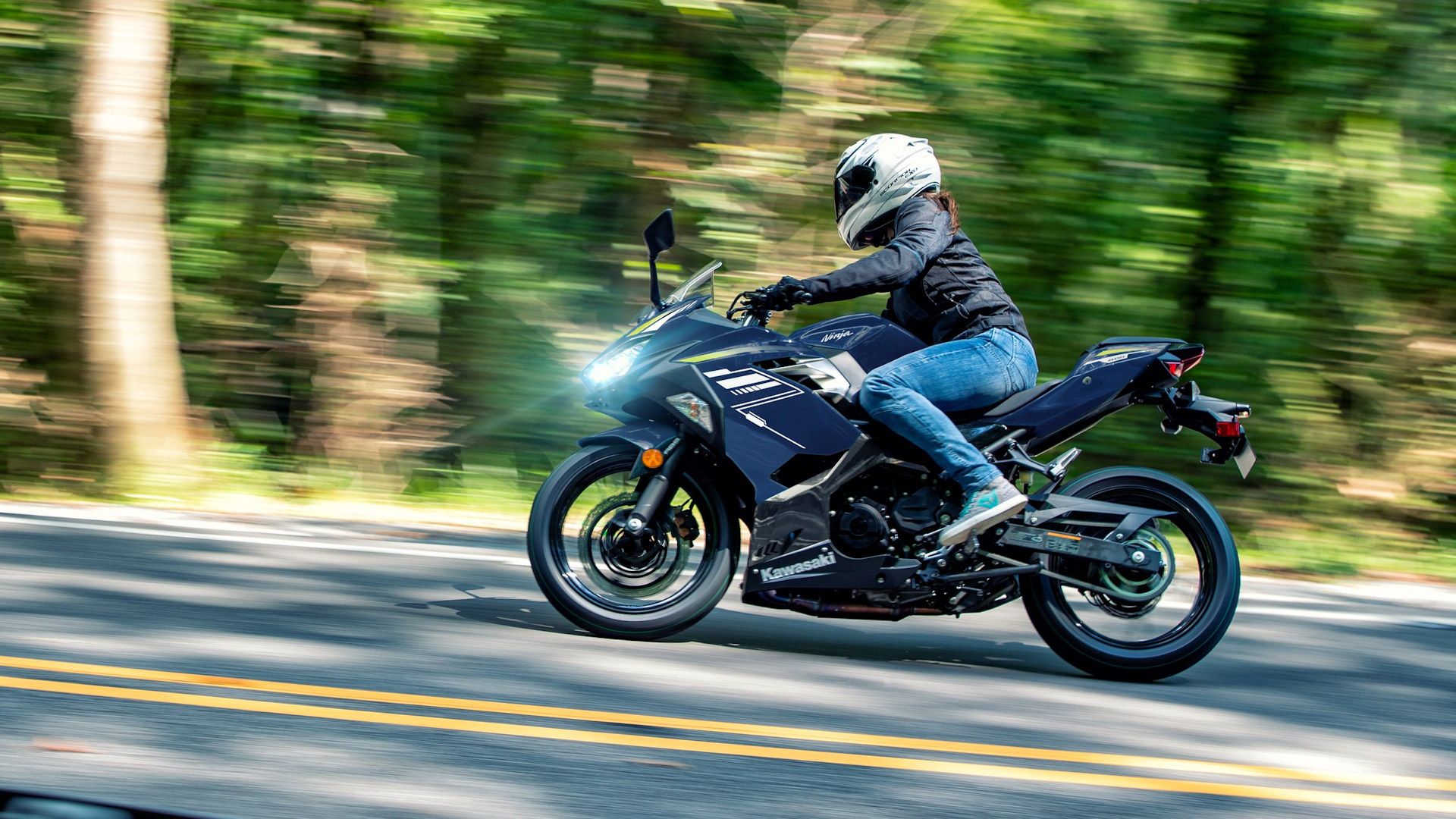 Let's start with the smallest of the lot, the Kawasaki Ninja, and it's no surprise that this beginner-friendly motorcycle would be comfortable to ride. It's developed for new riders who want to experience something more than what other bikes offer in this segment. The Ninja 400 features a high-revving parallel twin engine housed in an agile trellis frame that's marked with comfortable ergonomics. But don't let the small size and comfort make you think it's boring to ride; this bike can be pushed hard by experienced riders, too — a quality that places it in the sweet spot of being a sub-400cc sport bike that's fun and comfortable.
Pros
Best performance and ride experience in its segment
Comfortable yet sport ergonomics
Superb build quality that's often lacking in this segment
Cons
The suspension is a little too soft for the bike
The braking feel is numb, but nothing that can't be fixed with minor upgrades
The vibrations start to creep in at higher revs
9
Honda CBR500R
A middleweight all-rounder that's built to go fast but not kill your wrists
If you want something a bit bigger, a bit more balanced, the Honda CBR500R is what you should get instead. This middleweight Honda features the tried and tested 471cc parallel twin that offers more power and torque, but being a Honda, it's a breeze to ride. It handles predictably, brakes quickly, and goes fast for its size, but you won't feel like you're riding something twitchy or nervous when pushed to its limits. And let's not overlook the tremendous benefits it brings, thanks to the Honda moniker: the CBR500R is reliable, easy to own, and just the right amount of sport bike for most beginner to intermediate riders.
Pros
The new Showa BP-SFF inverted fork and revised shock give it a much better composure through the corners
Dual disc brakes at the front offer terrific stopping power for a bike of this stature
It's one of the easiest sport bikes to live with in terms of comfort, reliability, and fuel efficiency
Cons
It's an expensive option compared to the competition
The first gear is relatively short, so riding it in stop-and-go traffic can be a hassle
Its balanced nature may seem too boring to some riders
8
Suzuki GSX-R600
The only option if you want a supersport with comfort
Enough with small, beginner-ish bikes, you say? The Suzuki GSX-R600 should appeal to you then, especially if you want a crotch rocket and nothing else. In a series of 600cc supersports, the GSX-R600 may not be the best handler or performer, but it is the most comfortable one. The Ninja ZX-6R is too committed, the CBR600RR is too cramped, and RS660 and YZF-R7 aren't true 600cc supersports since they lack the four-pot screamer engines. So, the Suzuki GSX-R600 strikes the perfect balance between speed and comfort. Plus, it comes with three-way adjustable foot pegs! It's still the most uncomfortable bike on this list, but as far as 600cc supersports go, this is the best you can get.
Pros
It's one of the best handling supersports ever, and honestly, it's underrated
The performance is superbly balanced
It's more comfortable than other 600cc supersports
Cons
It hasn't gotten any significant updates in many years, so it feels a bit outdated
Suzuki Gixxers have a reputation for being squid missiles
The design isn't easy on the eyes
Related: 2023 Suzuki GSX-R600: Performance, Price, And Photos
7
Kawasaki Ninja 650
The green machine that defines practicality and versatility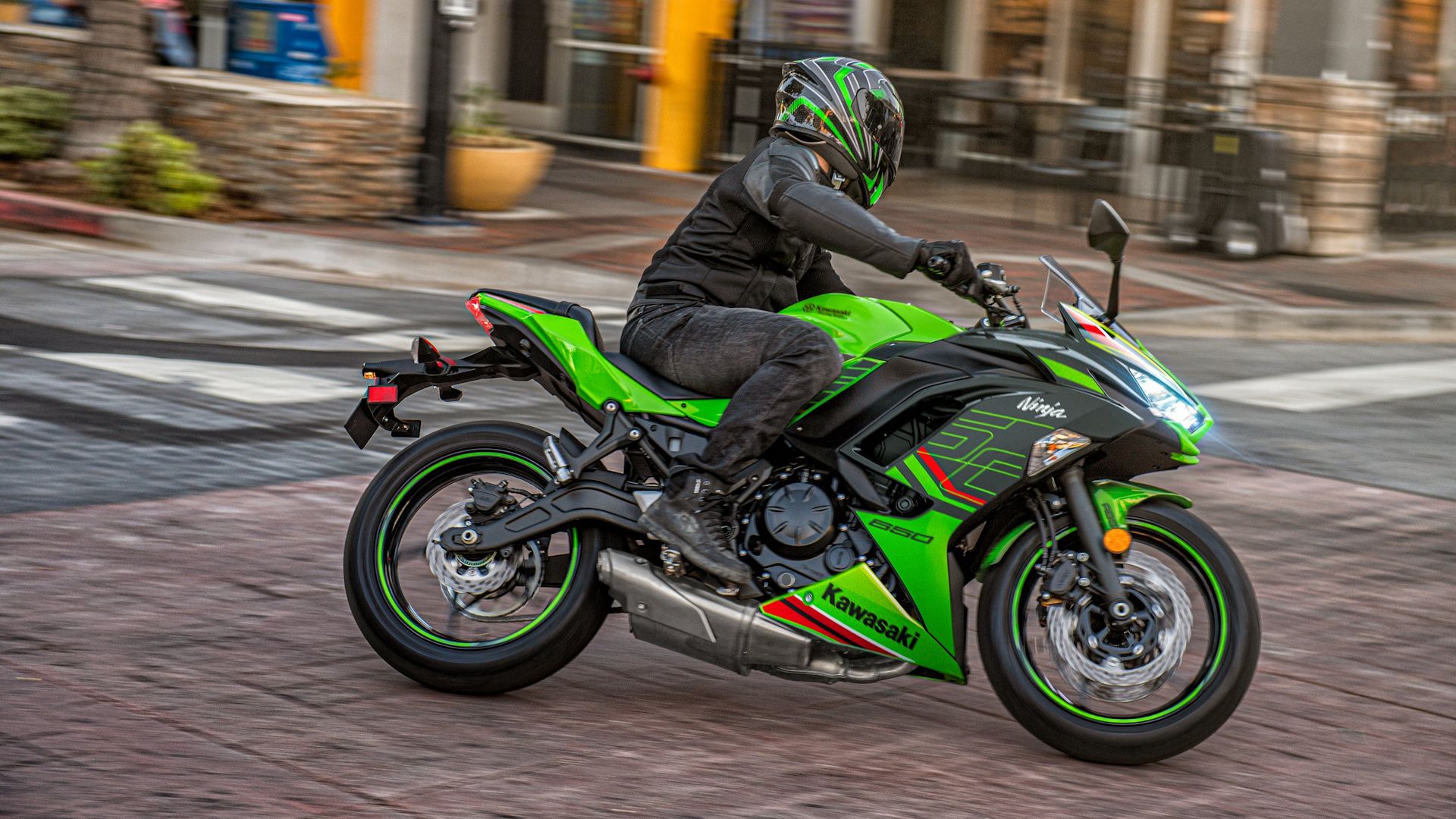 The Kawasaki Ninja 650 is a chilled-out sport bike in the middleweight segment, thanks to its slightly rear-set footpegs, raised clip-ons, and upright riding position. Even the parallel-twin engine is smooth and linear throughout the rev-rage. All of this comes together to make the Ninja 650 a terrific middleweight sports tourer that you can ride in the city, on the highways, and occasionally on the track. The only downside is that this bike can feel adequate to an experienced rider, not mind-blowing, but that won't be bad for most riders.
Pros
Terrific value proposition in the segment
It's everything you need in your sportbike
The comfortable ergonomics and an easy-going engine make it practical and versatile
Cons
The engine performance and exhaust note feel a bit uninspiring
Taller riders may find the ergonomics too cramped
It lacks some modern amenities like electronics and upside-down forks
6
Honda CBR650R
Let Honda figure out how to balance handling, speed, and comfort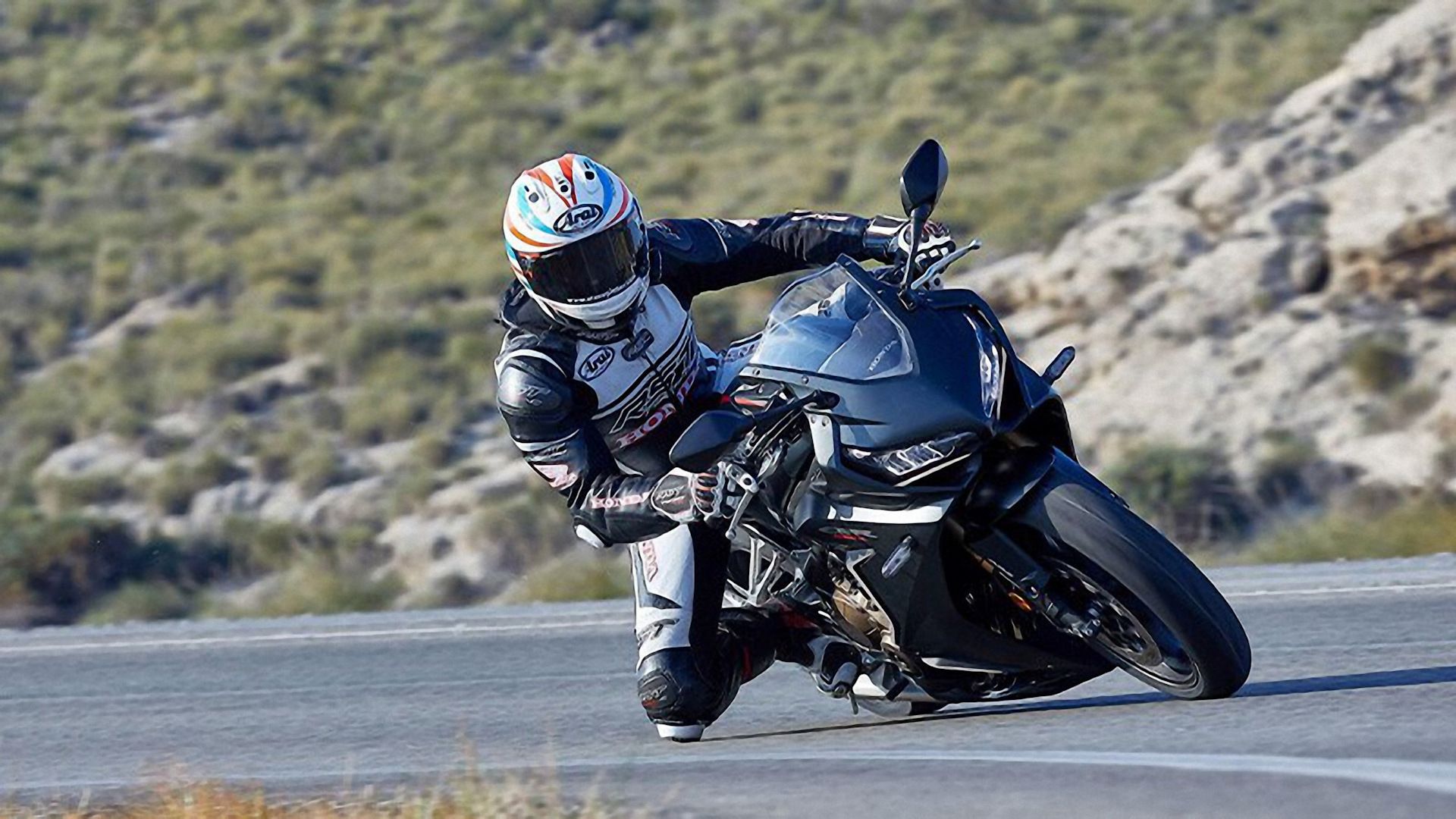 No matter the slew of parallel twins in the market, nothing beats riding an inline-four engine — the top-end rush is unparallel by any other engine, pun intended. So, if you want an inline-four middleweight that does not compromise comfort for performance, the Honda CBR650R is what you should get. The ergonomics are relaxed, the seat is wide and cushioned, and the performance won't always keep you on your toes. This bike is for a casual sport bike rider who wants the thrill without letting go of the chill. This sub-700cc sport bike is so comfortable many riders choose this for their long-distance tours. It makes up for a terrific sports tourer.
Pros
The ride experience is closer to a supersport than a sports tourer
The basic electronics package is more than enough for most riders
It's an easy middleweight sportbike to own and maintain
Cons
Limited color options
The price tag is hefty for what this bike offers
The suspension adjustments are limited
5
Ducati SuperSport 950S
Excuse me, can I have a comfortable Ducati sport bike, please?
The Italian powerhouse, Ducati, does not have the best reputation for building comfortable motorcycles. The Panigale V4, as capable as it is, is extremely uncomfortable, but one Ducati sport bike that's comfortable is the Ducati SuperSport 950S. This bike brings the Ducati experience and Italian style in a package that's easy to live with and ride, thanks to high handlebars, slightly learned riding posture, and a low seat. If the Japanese don't tickle your fancy and you want the Italian flair, the Ducati SuperSport 950S is the only comfortable sport bike that fits your bill.
Pros
It's a Ducati that's comfortable — need we say more?
It blends everyday practicality with track-day capabilities
The design is unmistakably Italian
Cons
It won't be a collectible Ducati any time soon (or ever)
Options like heated grips and panniers cost a lot, and cruise control isn't available
High cost of ownership
4
Kawasaki Ninja 1000SX
A bold way to tour on a liter-class sport bike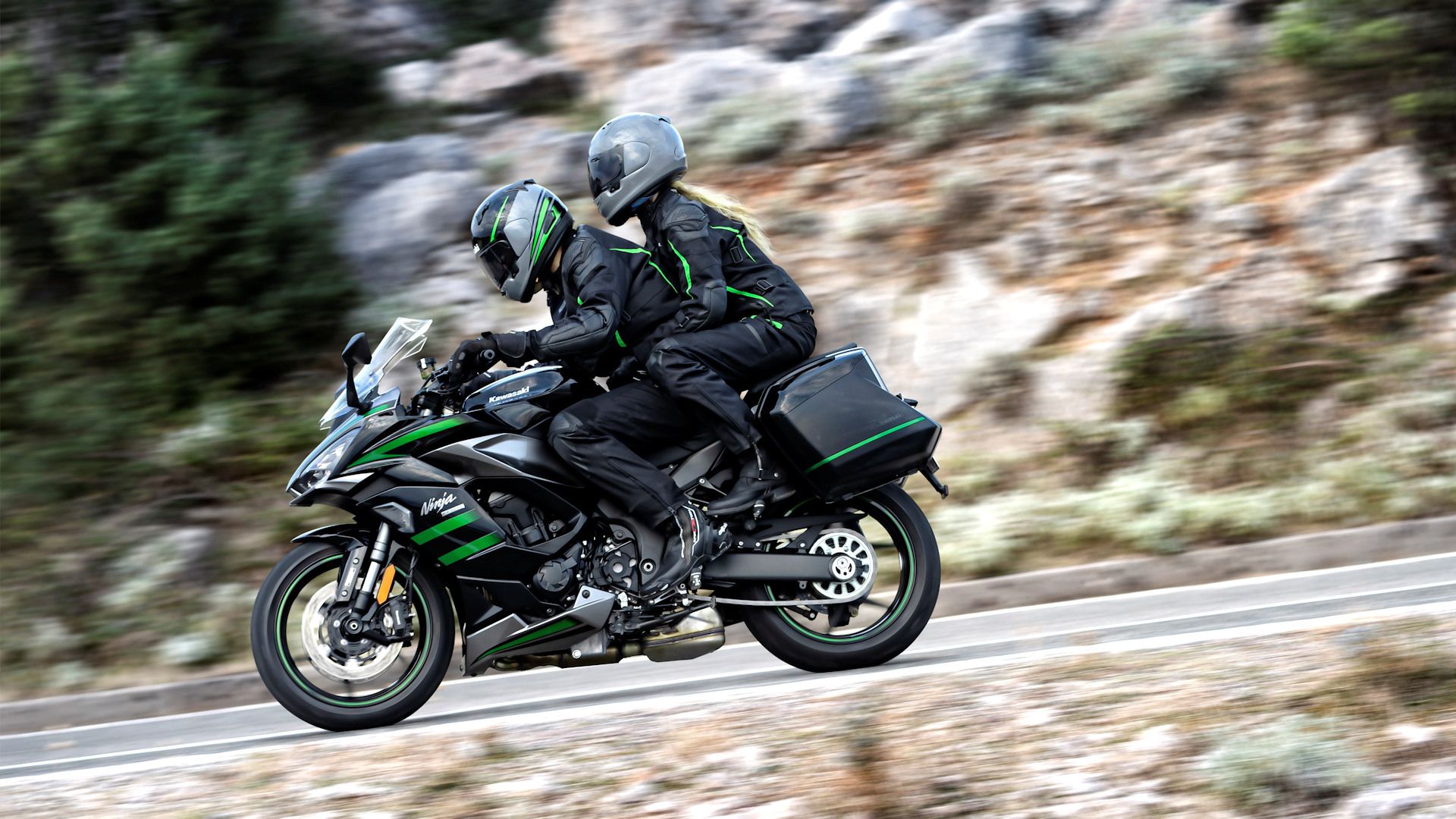 The Ninja 1000SX is a unique motorcycle in the Kawasaki lineup — an inline-four-engined bike positioned as a sports tourer. With suitable accessories, this sport bike can give the likes of the Honda Goldwing a run for the money. That's how capable this liter-class bike is at touring. And one thing that makes it so special is its comfort. You sit "in" the bike, the riding position balances the weight between your wrists and your back, and the pegs don't put too much pressure on your knees but just enough so your knees don't dance in the wind.
Pros
The electronics package is comprehensive
The engine is powerful yet easy to manage in everyday use
It looks way more aggressive than it actually is
Cons
It only comes in one color option
Shorter riders will take some time to get used to the taller stance
Windscreen coverage isn't enough for highway stints
3
Kawasaki H2 SX SE
When being bold isn't enough, and you want the most bonkers experience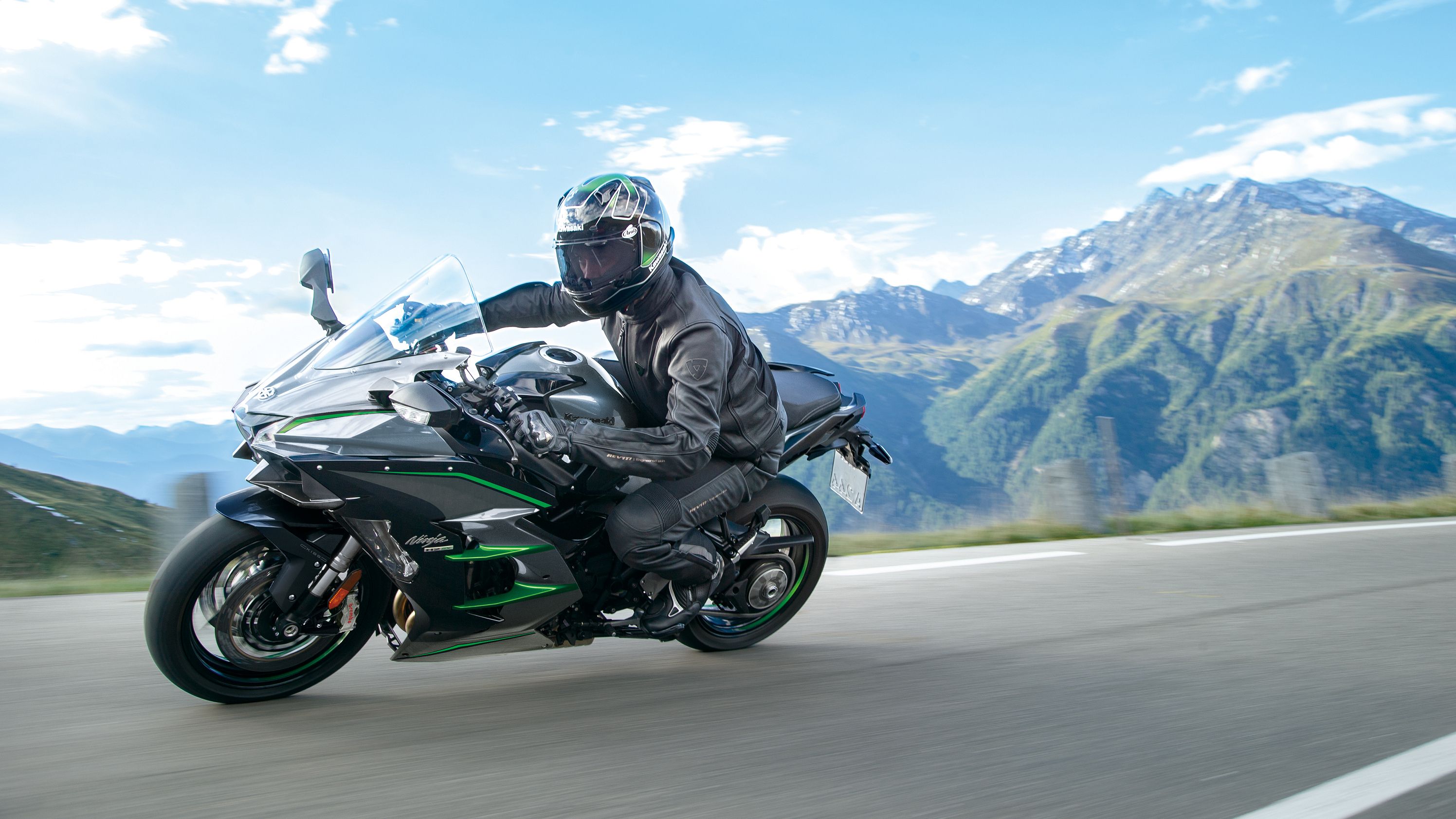 The Kawasaki H2 flew past the competition at Mach Jesus, but it is not a bike you can live with. But if you want to experience a similar rush of a supercharged inline-four engine, Kawasaki has you covered with the H2 SX SE. This supercharged sports tourer boasts nearly 200 horsepower, a hair-rasing performance, and, surprisingly, comfort. The ergonomics are neutral, and the riding dynamics are not as crazy as the H2, and it can be set up for 2-up riding, too. This is the bike you'd get if you want absolutely unnecessary power on your long-distance tours.
Pros
Supercharger
It looks bold and aggressive
It carries its weight around gracefully, even through technical corners
Cons
Honestly, the supercharger is overkill for touring
Only one color option
You might have to trade in your kidney for this bike
Related: 2023 Kawasaki Z H2 Review: You Better Hang On Tight
2
BMW R 1250 RS
German engineering, BMW experience, and GSA pedigree — the perfect blend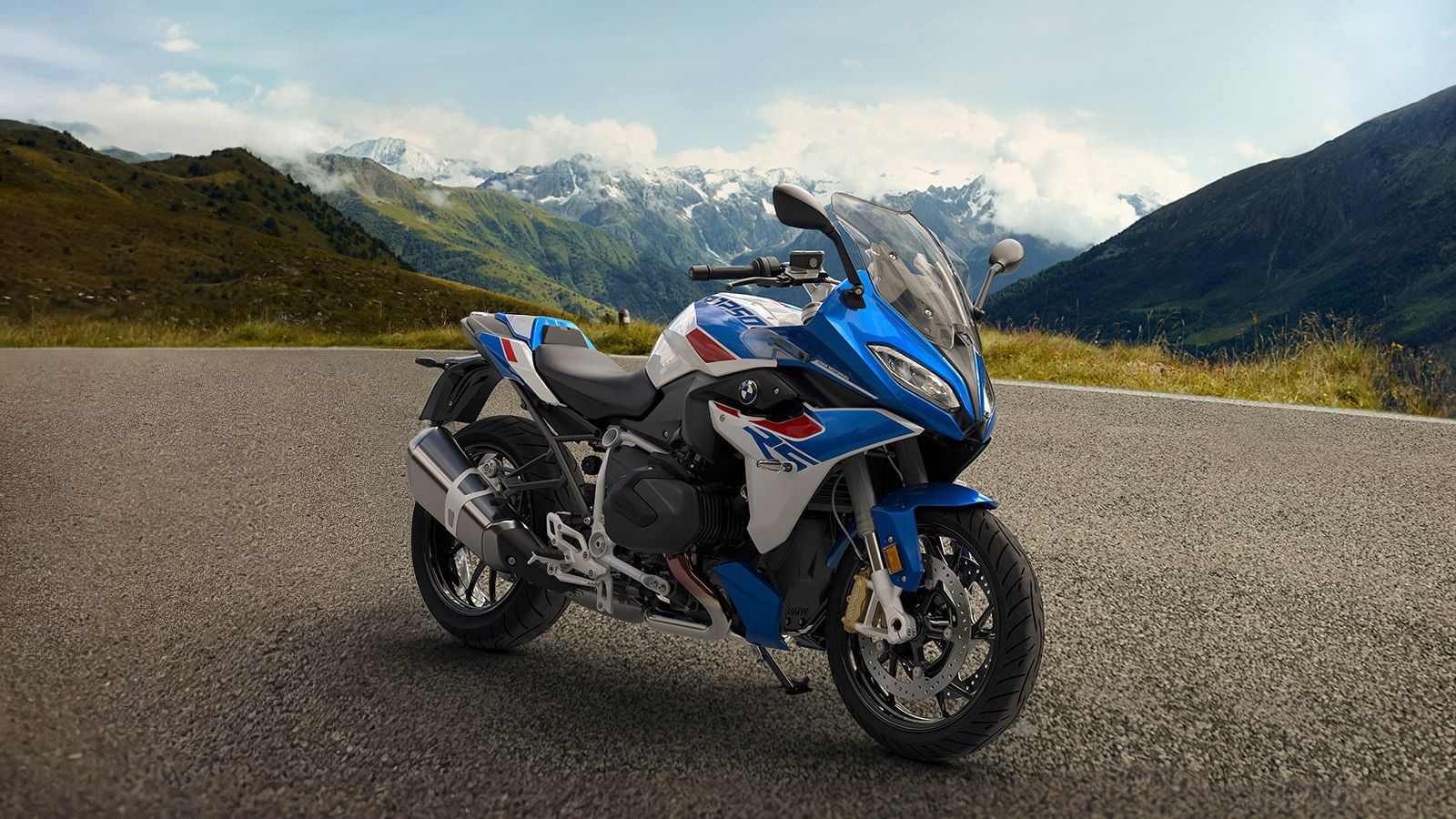 The BMW R 1250 GSA is a legendary adventure bike, but what if you want the same pedigree in a more sporty package? Enter the BMW R 1250 RS, a sport bike with the same boxer engine as its adventure sibling. It retains the sporty nature of the S 1000 RR (albeit without the same track-worthy capabilities) and the charm of the easy-going boxer engine and pairs these qualities with a relaxed riding position and creature comforts like heated grips, lower seat option, cruiser control, and even a center stand, depending on which package you choose.
Pros
It offers a unique riding experience thanks to its boxer engine
Retains the handling character of the S1000RR but in a more balanced, street-oriented package
The boxer engine is bulletproof, as proven in the R 1250 GS range
Cons
The rider aids feel unrefined; the quick-shifter fails at low speeds, and the cruise control has a mind of its own
The boxer engine is full of character but lacks the rush of an inline-four engine
The bike is expensive even before you start stacking on all the options
1
Suzuki Hayabusa
Who knew you could be the fastest, most comfortable son of a gun?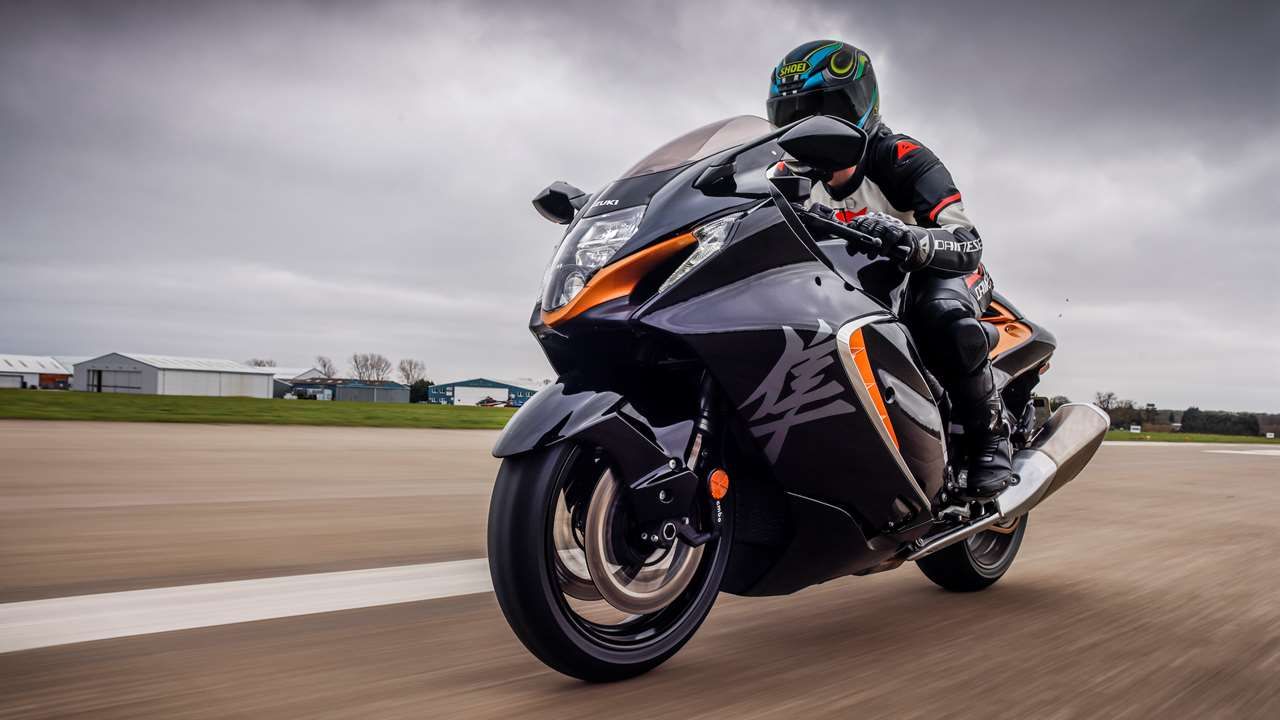 The Suzuki Hayabusa was built for one thing: speed, but it surprised everyone when it came to cornering, touring, and commuting. That's how versatile this beast of a motorcycle is. Yes, the ergonomics are committed, and the bike is long, low, and heavy, but swing your leg over it, and you are welcomed with cuddly comfort that boggles the mind. How can a 1300cc superbike built for speed be so comfortable to ride? Part of the reason is the enormous plush seat, committed yet spacious ergonomics, and massive fairings that direct the wind around you. It can be argued that the Hayabusa is a sports tourer disguised as a drag bike, and yes, you can tour on this.
Pros
The style is distinctly Hayabusa
The legendary 1,340cc engine is in its most refined, exciting state of tune
It's a blank canvas for aftermarket customizations
Despite the dimensions, it is light on its feet
Cons
At 582 pounds, it's a beefy motorcycle
It lacks the same character as its predecessors
The tail end looks a bit disproportionate