The Ducati Panigale and the BMW S 1000 RR are two of the hottest liter-class sport bikes in the world. They lock horns in a number of aspects and look the part in their own ways. But what'd happen if these two reproduced to form an offspring? Well, as weird as that thought may be, there is an answer to the question. It comes straight from Chinese bikemaker QJ Motor, who's introduced the 2023 SRK600 RR–a 600cc sport bike that looks explicitly identical to both the Panigale and the S 1000 RR.
RELATED: Five Popular Motorcycle Companies With Chinese Connections
The QJ Motor SRK600 RR Has An Edgy Design
From a distance, the SRK600 RR comes across as one of the edgiest middleweight sport bikes out there. But a closer look brings out the design inspirations from liter-class offerings in no time. The biggest giveaway here is the fascia. It boasts a Ducati Panigale V4-like LED headlight and DRL setup, housed in a split cowl reminiscent of the BMW S 1000 RR. Right behind this lies a set of aerodynamic winglets, shaped similarly to the Panigale. Now, we normally laud bikemakers for slapping on wings, but the placement and faux carbon finish means no blessing from us.
In addition, QJ Motor has also copied BMW in terms of color options. The SRK comes in three colors white/red/blue, black/grey/red, and red/grey/black, all of which are exactly like the 2022 S 1000 RR. Heck, the first two even have the same graphic placement as the now-discontinued RR. Think we won't notice, QJ?
The QJ Motor SRK600 RR Has A 600cc Inline-Four Engine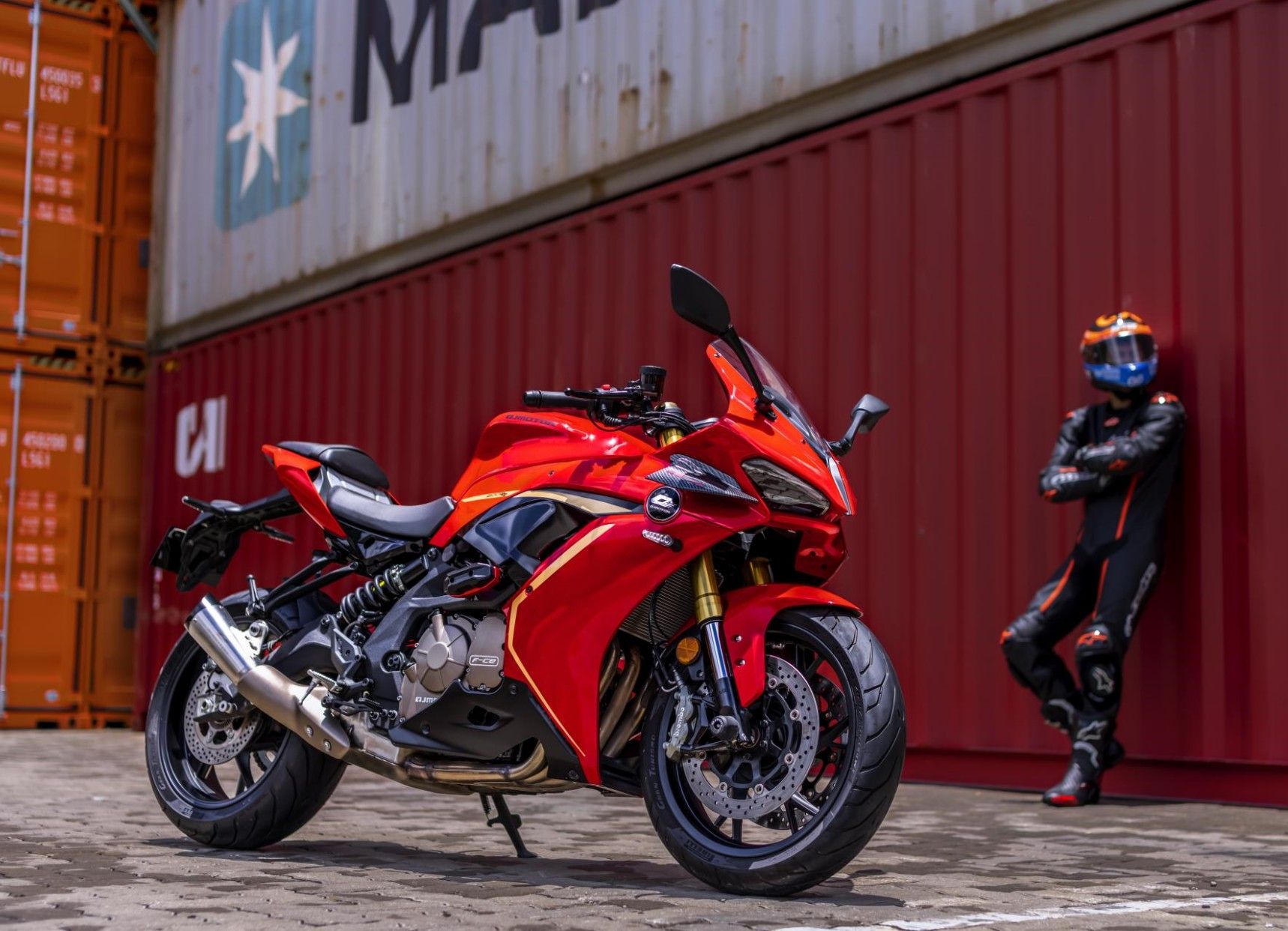 If you can look past the obvious design reminiscence, you'd be surprised the SRK600 has plenty of likable bits in its arsenal. One of these is the five-inch TFT instrument cluster, complete with different view modes and smartphone connectivity. It also lets you access traction control, two ride modes, and cornering ABS that works via an IMU (Inertial Measurement Unit) from Bosch.
As for mechanicals, the SRK600 is part of the now-elusive inline-four club. It has a 600cc, four-cylinder engine, gushing out 80 horsepower (at 11,000 RPM) and 37 pound-feet (at 10,500 RPM). All of it reaches the rear wheel via a quickshifter-equipped six-speed transmission.
RELATED: SPIED: A Liter-Class CFMoto Superbike Is Brewing
Concurrently, the mill is housed inside a steel trellis chassis, coupled with a magnesium-aluminum subframe. It relies on KYB USD forks and monoshock for suspension duties, alongside 17-inch alloy wheels. The latter wears dual 320 mm discs up top and a 260 mm rotor outback. You will need all the stopping power too, considering the SRK weighs almost 500 pounds.
The QJ Motor SRK600 RR Is Yet To Reach International Markets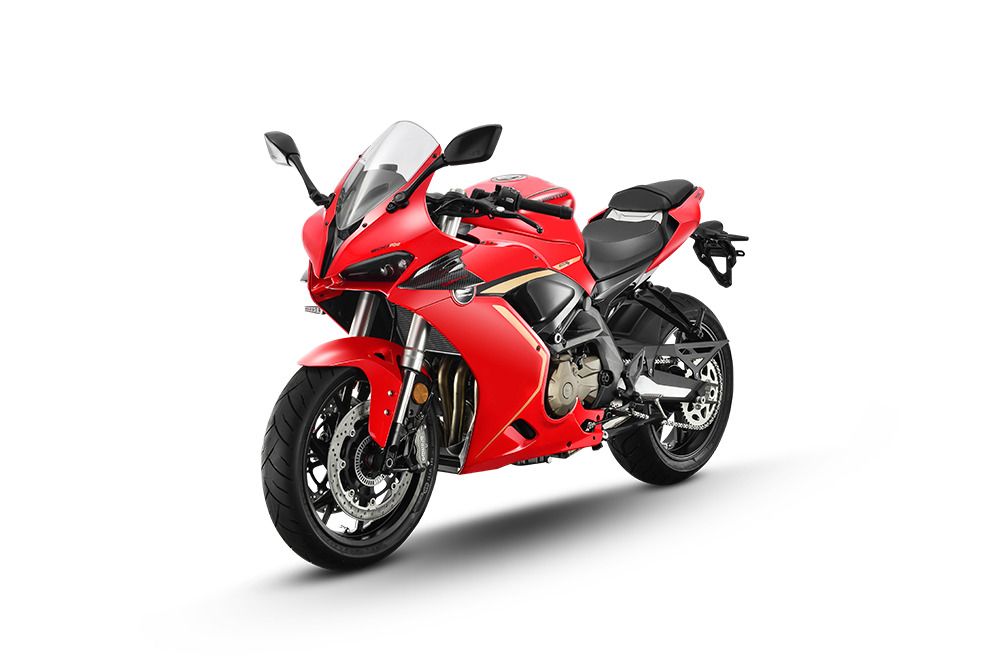 Noting all these aspects, the SRK600 can be a problem for the Yamaha R7 and Kawasaki Ninja 650. Yet, the sport bike is yet to see international waters. It's only on sale in QJ's local market, where it starts from just 39,999 Yuan (~$5,500), a seriously paltry sum for a 600cc bike. That being said, you shouldn't get your hopes up, as we don't expect the SRK in America soon.