Summary
The 2023 Toyota Prius Prime features a sportier exterior design, shedding its reputation for being one of the ugliest cars ever made.
With a 2.0-liter engine and two electric motors, the Prius Prime packs ample power, surpassing its competitors in performance while remaining highly efficient.
The Prius Prime comes in three different trims, with the XSE trim offering additional features like a digital key and power rear door. The pricing is highly competitive, starting at $32,350.
The Toyota Prius is synonymous with hybrid vehicles. Toyota debuted the Prius on the international market in 2000, and it has never looked back since. Thanks to its unrivaled combination of efficiency and reliability, the Prius has cemented its place as the best-selling hybrid vehicle of all time with more than five million units sold worldwide. In 2011, a plug-in hybrid variant joined the Prius family, and it was christened the Prius Prime as it entered its second generation in 2016.
Toyota has introduced a brand-new Prius for the 2023 model year and, along with it, a brand-new Prius Prime. The third-gen Prius Prime is powered by a 2.0-liter 160-horsepower engine that combines with two electric motors to churn out a total of 220 horsepower. The Prius Prime also gets a new lithium-ion battery pack that gives it an electric-only range of 44 miles, an upgrade over the 25 miles offered by the previous generation plug-in hybrid variant. Since it is a Prius, you can expect the efficiency to be off the charts, and the 2023 Prius Prime gets excellent efficiency ratings from the EPA thanks to its ingenious powertrain. Here are 10 things you should know about the Toyota Prius Prime.
Related: 10 Most Affordable PHEVs In 2023
1
It Comes With A Sporty New Exterior Design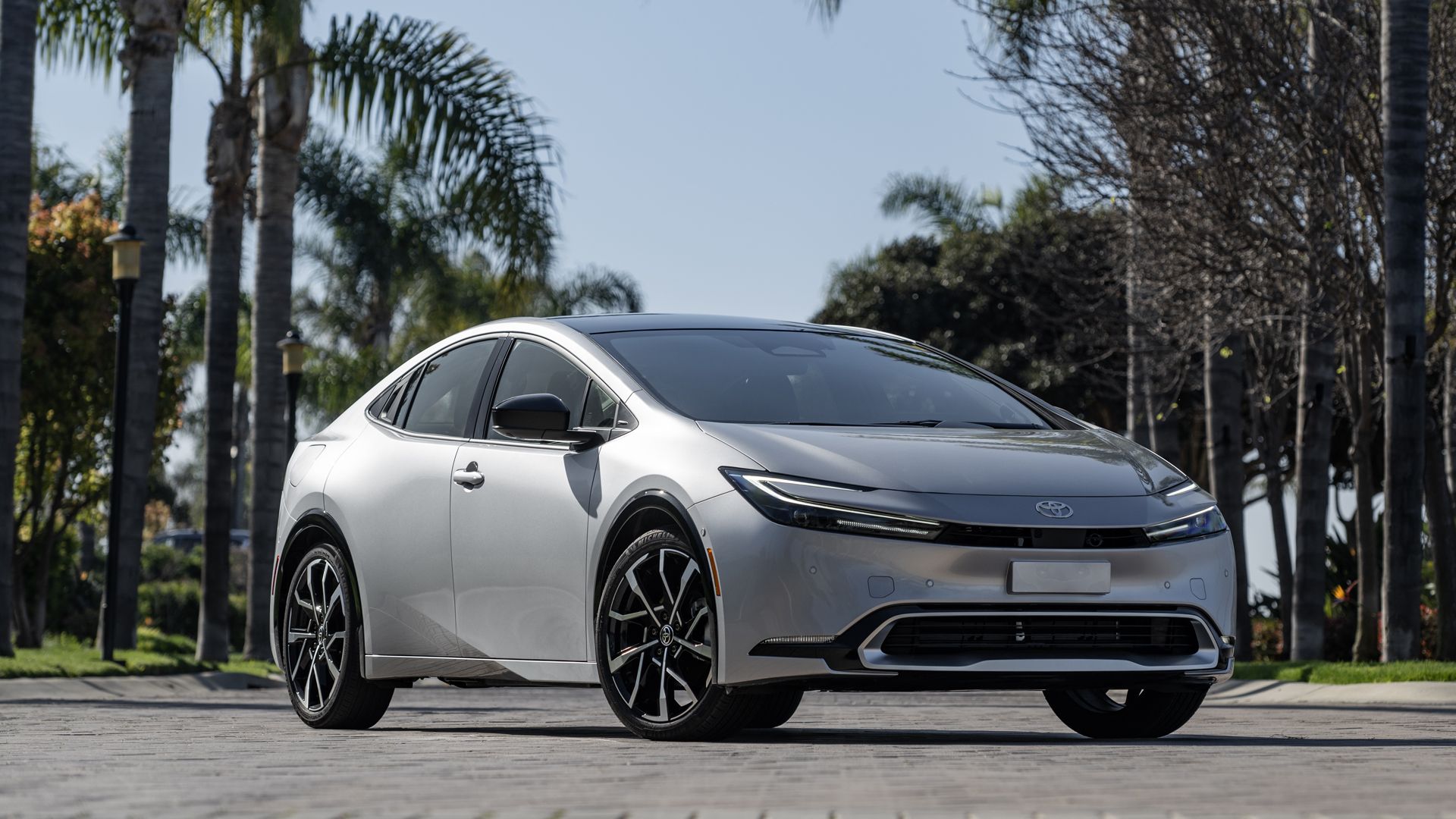 The Toyota Prius is notorious for having an ugly exterior design, often making it to lists of the ugliest cars ever made. However, the new Prius finally seems to be shedding these labels of old and coming into its own with the new 2023 Prius Prime. The front end now features a sharper and more angular grille, sleeker headlights, and a redesigned bumper. The side profile is characterized by aerodynamic lines, a long wheelbase, and a sloping roofline that gives it an all-around sporty look. Overall, the new Prius Prime provides a graceful blend of futuristic aesthetics and eco-conscious design that still has its doubters but is a significant improvement over the older designs.
2
The Prius Prime Packs Ample Amounts Of Power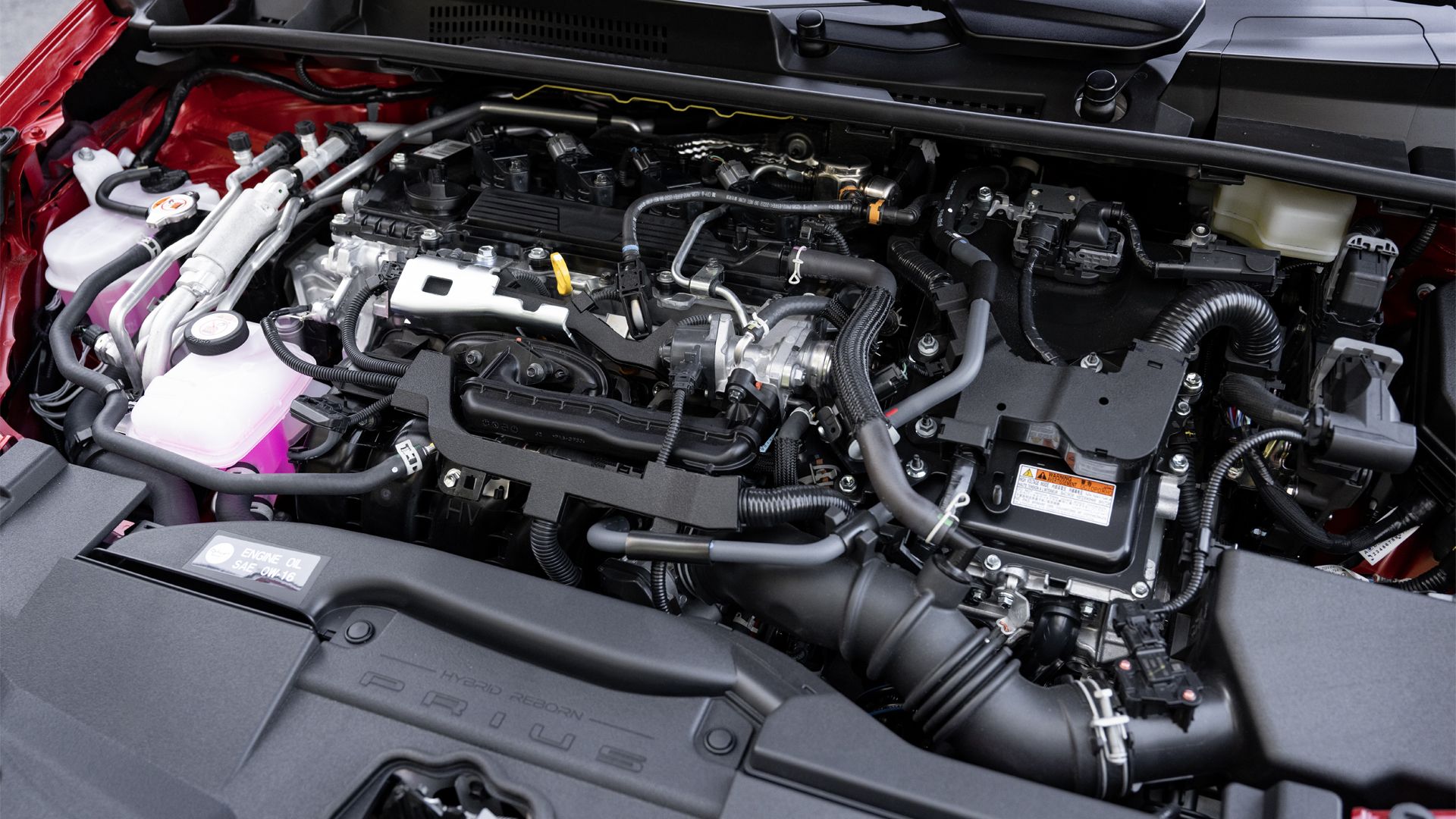 All versions of the 2023 Prius Prime are powered by the same hybrid powertrain. The old 1.8-liter four-cylinder engine has been replaced by a 2.0-liter one that produces 160 horsepower. It is assisted by two electric motors: one that powers the drive wheels and another that controls the gearset. This additional power provided by the motors takes the horsepower all the way up to 220, a big leap over the 121 horsepower provided by the previous-gen model. The new Prius Prime beats out its ICE competitors such as the Mazda 3, Honda Civic Si, and even the Subaru Impreza in this regard. When you consider that the Prius Prime is more efficient than all these vehicles as well, it seems like a very compelling deal.
Toyota Prius Prime Specs
| | |
| --- | --- |
| Engine | 2.0-liter four-cylinder engine with two electric motors |
| Engine Output | 220 horsepower and 139 pound-feet of torque |
| Transmission | Planetary-type CVT |
| Drivetrain | FWD |
| Fuel Economy | 52 MPG, 127 MPGe combined |
| 0-60mph | 6.7 seconds |
Related: Why The Toyota Prius Prime PHEV Is Better Than A Pure EV
3
Performance Is Great For A Car In This Segment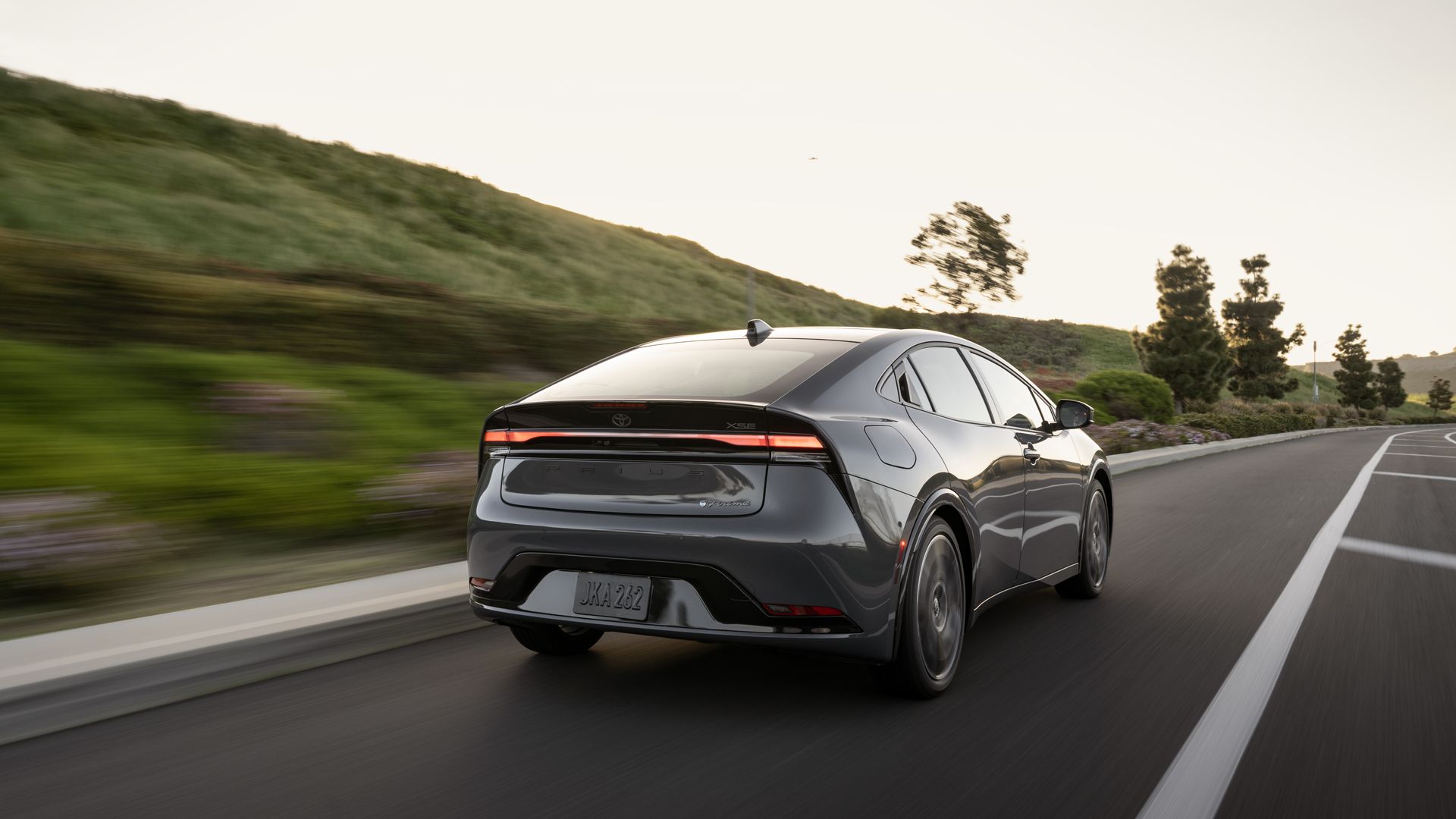 The Prius is built to prioritize efficiency over performance, and this is quite evident in the contrast between its respective scores in both metrics. Still, the increased horsepower and torque delivered by the new engine and two electric motors give the new generation a boost in performance. The Prius Prime has delivered a 0-60 mph time of 6.7 seconds in a real-world test. This is a big jump over the 10.2 seconds taken by the previous generation. The 2023 Prius Prime can also reach a top speed of around 115 mph. These numbers aren't heroic, but the increase in performance is an added bonus in the new generation since it still manages to excel in its true purpose: efficiency and eco-friendliness.
4
The 2023 Prius Prime Is Offered In Three Different Trims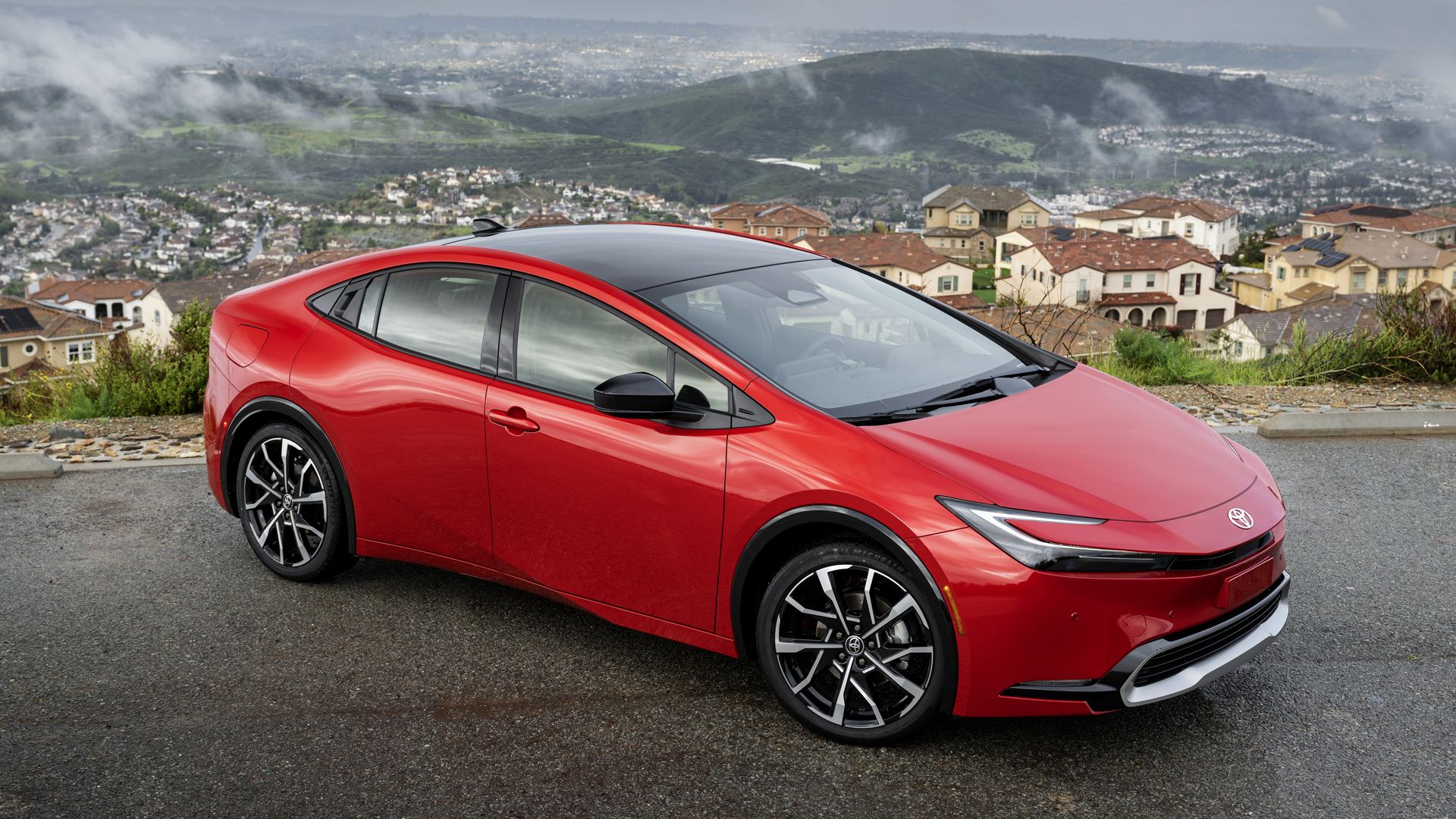 Toyota has slightly shaken up the Prius Prime lineup for the new generation. Just like the outgoing generation, the 2023 Prius Prime is available in three different trims, but the naming is a bit different. The base trim is now named SE instead of LE, the upgraded XLE is now called the XSE and the top-of-the-line Limited model has been replaced with the XSE Premium. The same hybrid powertrain powers all three trims, but the XSE trim gets a lot of new goodies like a digital key, a power rear door, and a panoramic view monitor. The SE model starts at $32,350, the XSE starts at $35,600 and the XSE Premium will cost you at least $39,170. The XSE trims also have a lower efficiency rating and electric range due to the larger 19-inch alloy wheels, but the 48-MPG estimate is hardly a chink in the Prime XSE's armor.
Related: 10 Things That Made The Toyota Prius So Popular
5
It Is Only Offered With Front-Wheel Drive At The Moment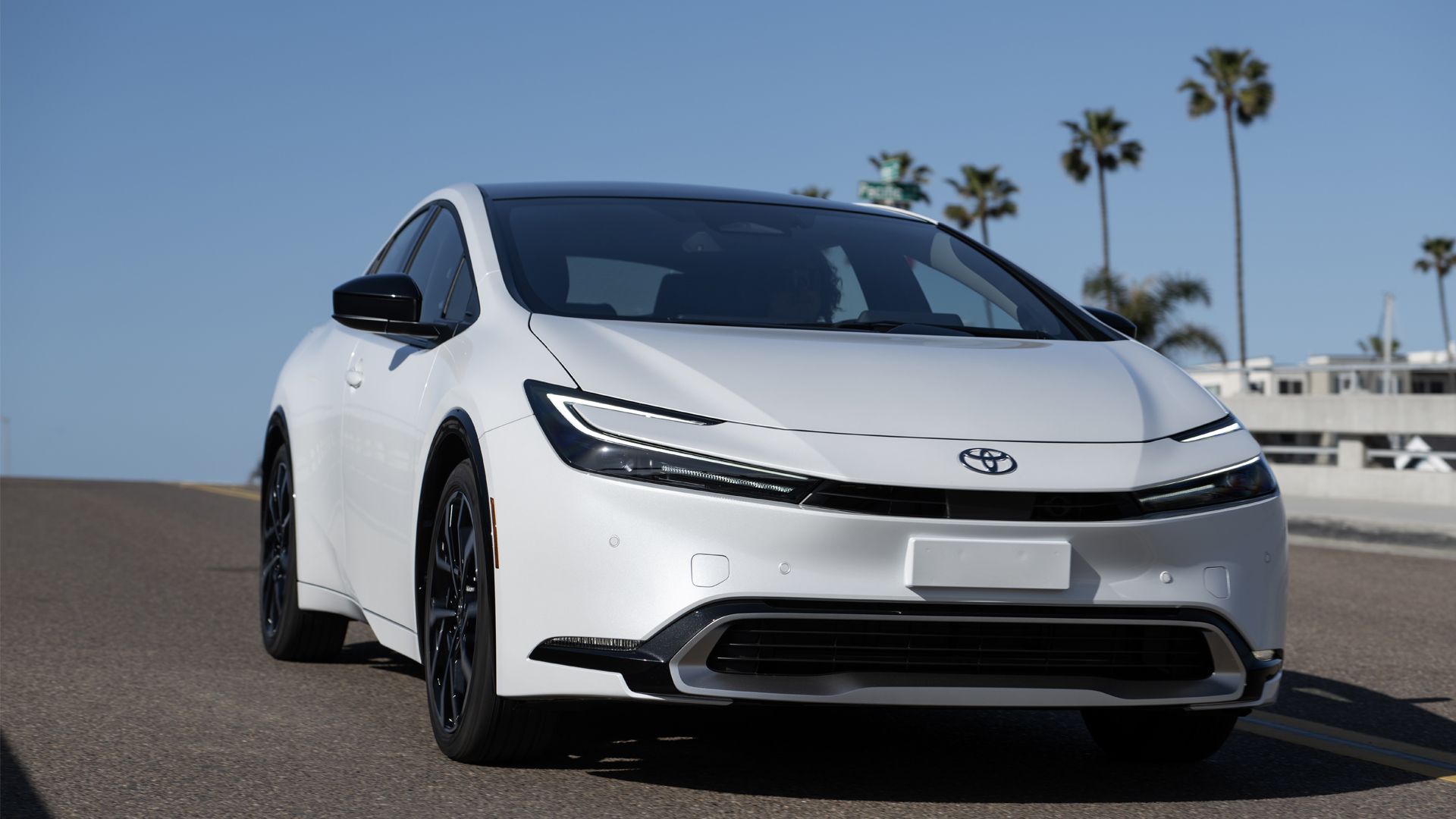 Toyota does everything it can to enhance the efficiency of successive Prius models, and this extends to the choice of drivetrain as well. All three trims of the Prius Prime are currently offered with a front-wheel drive setup, with one of the electric motors sending power directly to the wheels. An all-wheel-drive model might be on the cards, though, and reports indicate that Toyota could include it as an extra-cost item in future Prius Prime models. An AWD Prius Prime would also require an extra motor to send power to the rear axle, though, so a whole different trim might be a plausible option for Toyota to consider in the near future. Until then, you will have to make do with an FWD-only Prius Prime.
6
The New Toyota Prius Prime Maintains Its Signature Efficiency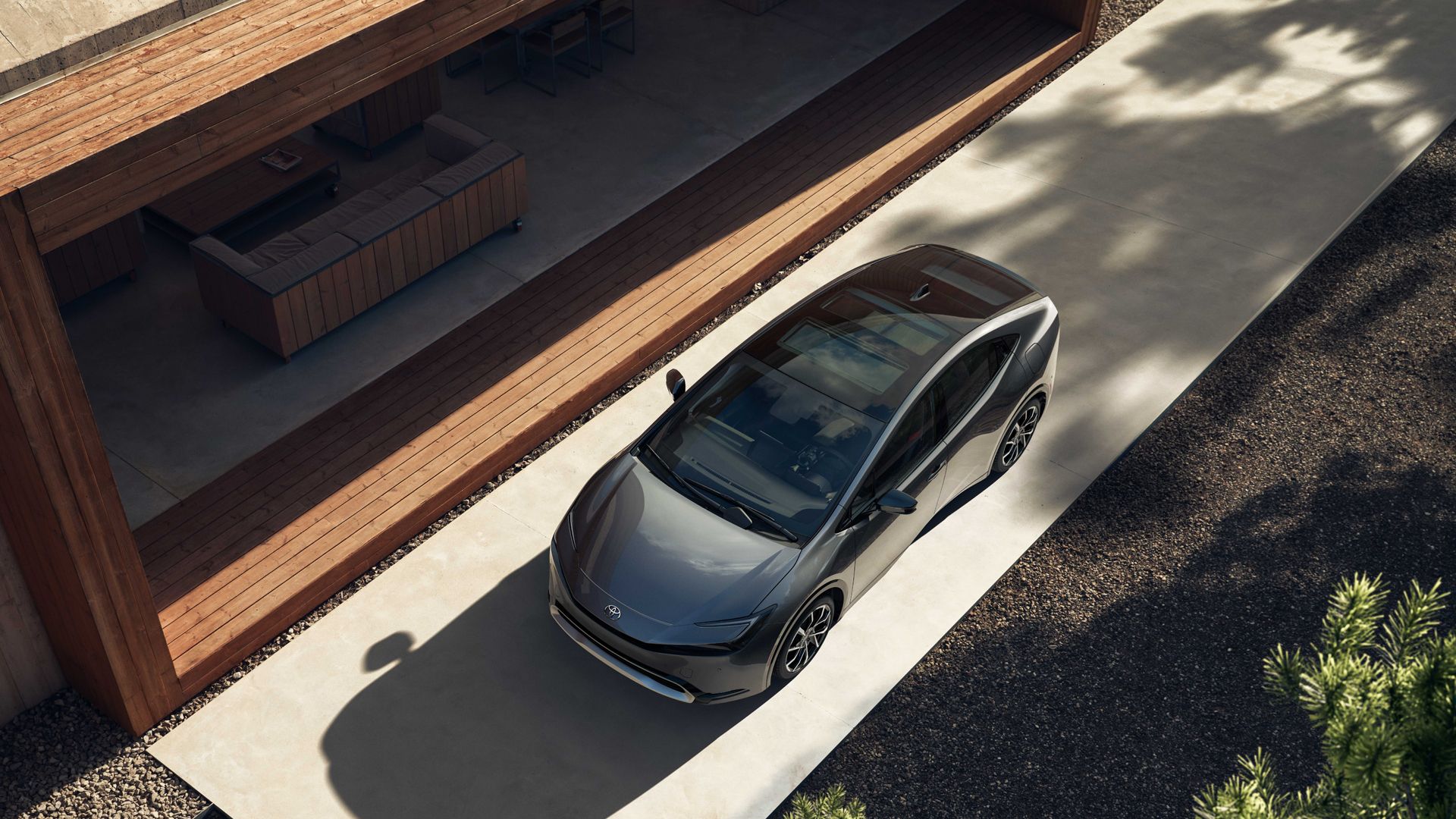 Fuel efficiency is the Prius Prime's bread and butter, its heart and soul, its raison d'être, and its most desirable attribute. Every aspect of its powertrain and exterior design has been fine-tuned to enhance this, and the new Prius Prime manages to post incredible numbers while producing almost double the amount of power of the previous generation. The result is a harmonious symphony of efficiency, achieving an impressive rating of 52 MPG and 127 MPGe combined for the base SE model, and 48 MPG and 114 MPGe combined for the XSE models equipped with 19-inch alloy wheels. Rest assured, the Prius Prime won't let you down when it comes to this aspect as it squeezes every last bit of potential out of the fuel that you feed into it.
Related: Attainable Everyday Cars That Celebrities Drive
7
The Electric Range Might Be Enough For Your Daily Commute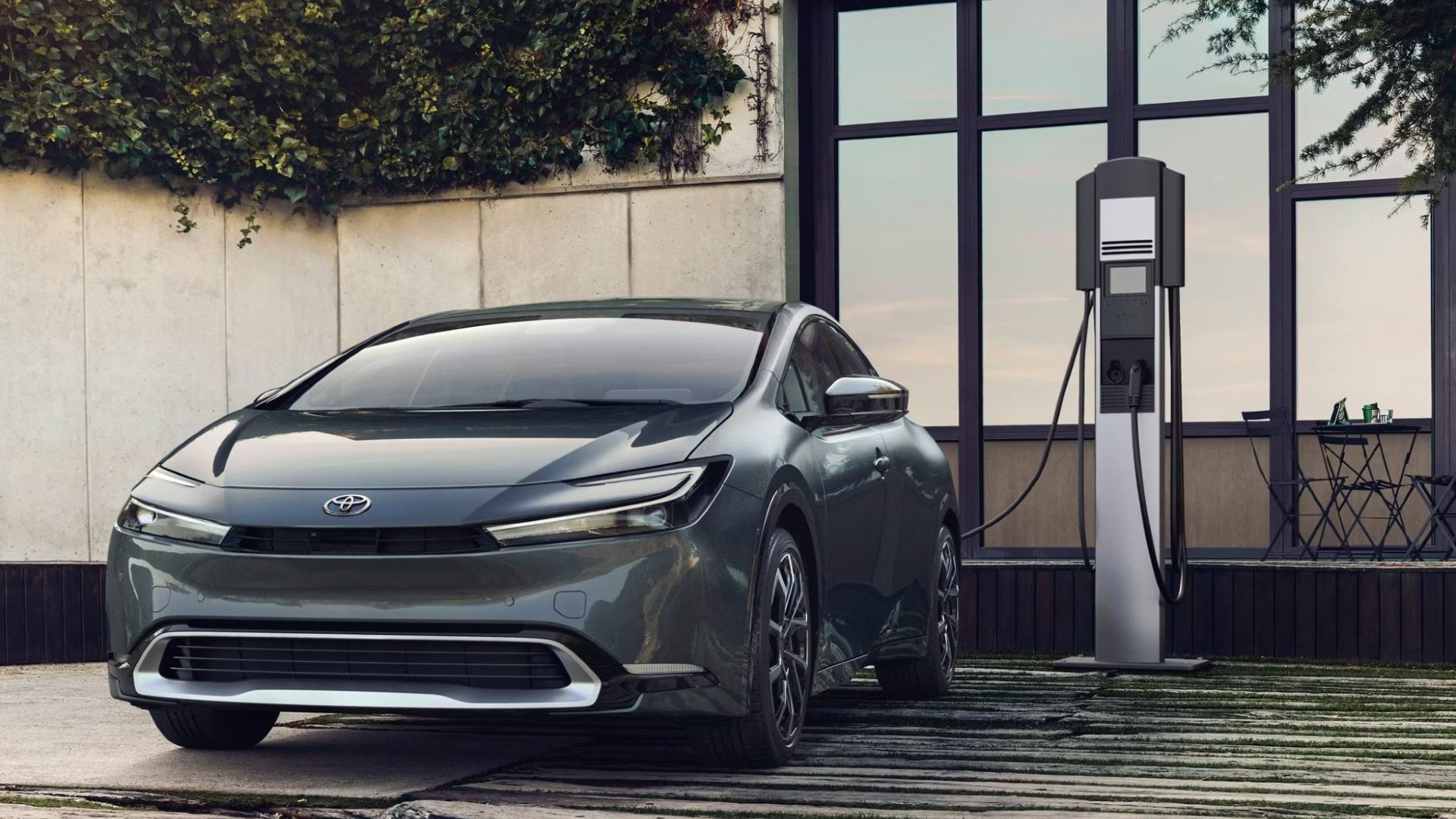 Having a decent electric range is important for a PHEV so it can set itself apart from the normal hybrids, and the Prius Prime nails this one too. The Prius Prime now comes with a larger 13.6-kWh battery pack that gives its electric range a big boost. The base SE model has an estimated electric range of 44 miles, and the XSE versions have a slightly reduced range of 39 miles due to the larger wheels.
Plug-in Setup Specs
| | |
| --- | --- |
| Battery Capacity | 13.6 kWH |
| Electric-only Range | 39-44 miles |
| Charging Time | 4 hours @240V |
For comparison, the base model of the previous generation had a maximum electric range of 25 miles. 44 miles might not seem like a lot, but it can cover a lot of people's daily commute, meaning you could potentially get through your day without even having to fire up the gas engine.
8
It Has A Lot Of Cargo Space For Its Class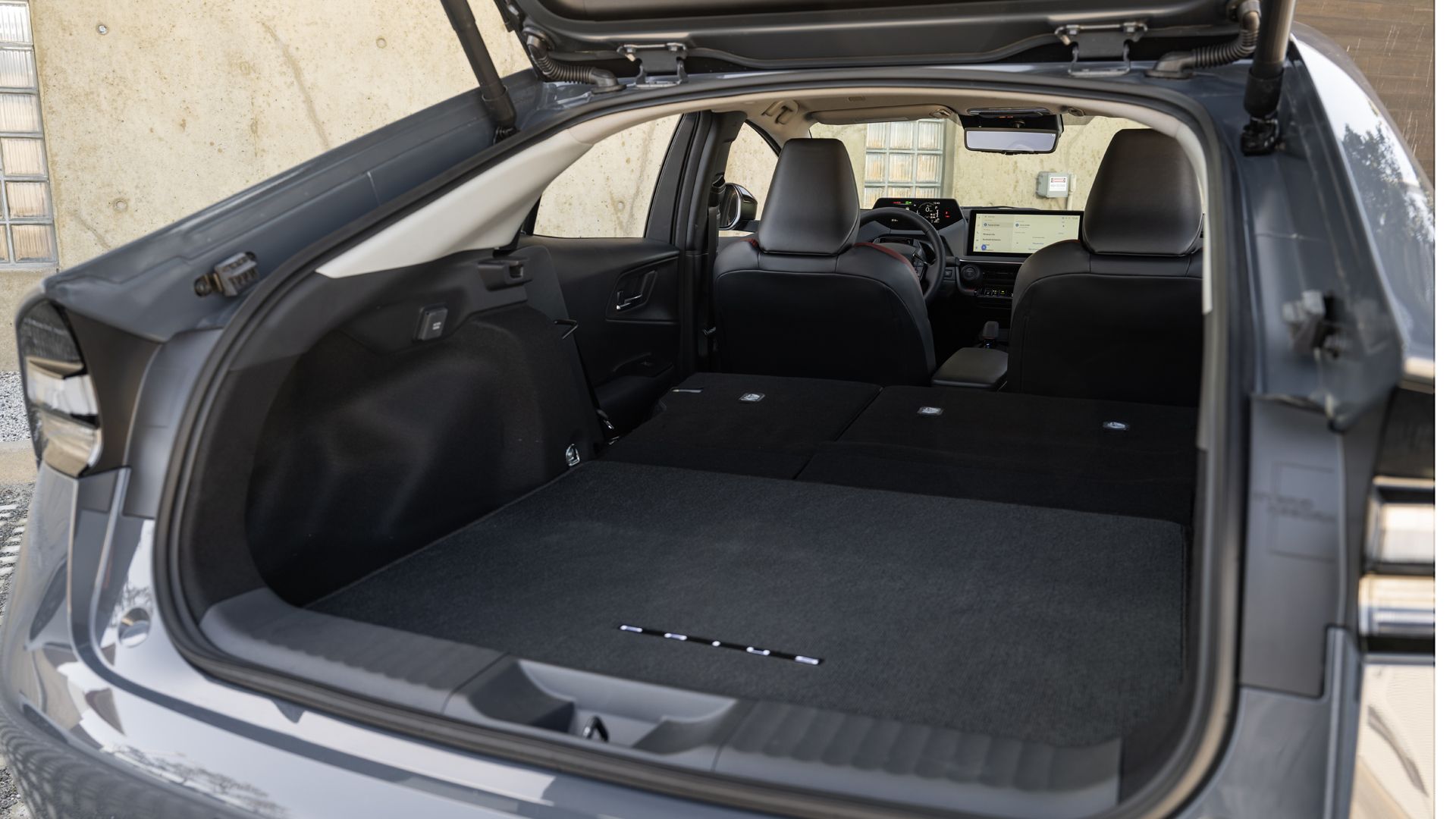 The Toyota Prius Prime competes in the hybrid car class, and there are a lot of vehicles that don't offer a lot of cargo space in this segment of the market. The Prius Prime, despite its unique body style, is not of them and offers ample amounts of cargo space in its cabin. You get 20.3 cubic feet of space behind the rear row of seats, and you can increase this to 26.7 cubic feet if you fold the rear row down. A power liftgate is optional with a manual one coming standard. The previous generation of the Prius Prime did offer more cargo space, though, since it had 36.6 cubic feet of cargo space with the rear seats folded.
Cargo Space
| | |
| --- | --- |
| Cargo Space (behind rear seats) | 20.3 cubic feet |
| Cargo Space (with the rear seats folded) | 26.7 cubic feet |
Related: Why The 2023 Toyota Prius Still Matters In A World Transitioning Towards EVs
9
The New Prius Prime Comes With A Refreshed Interior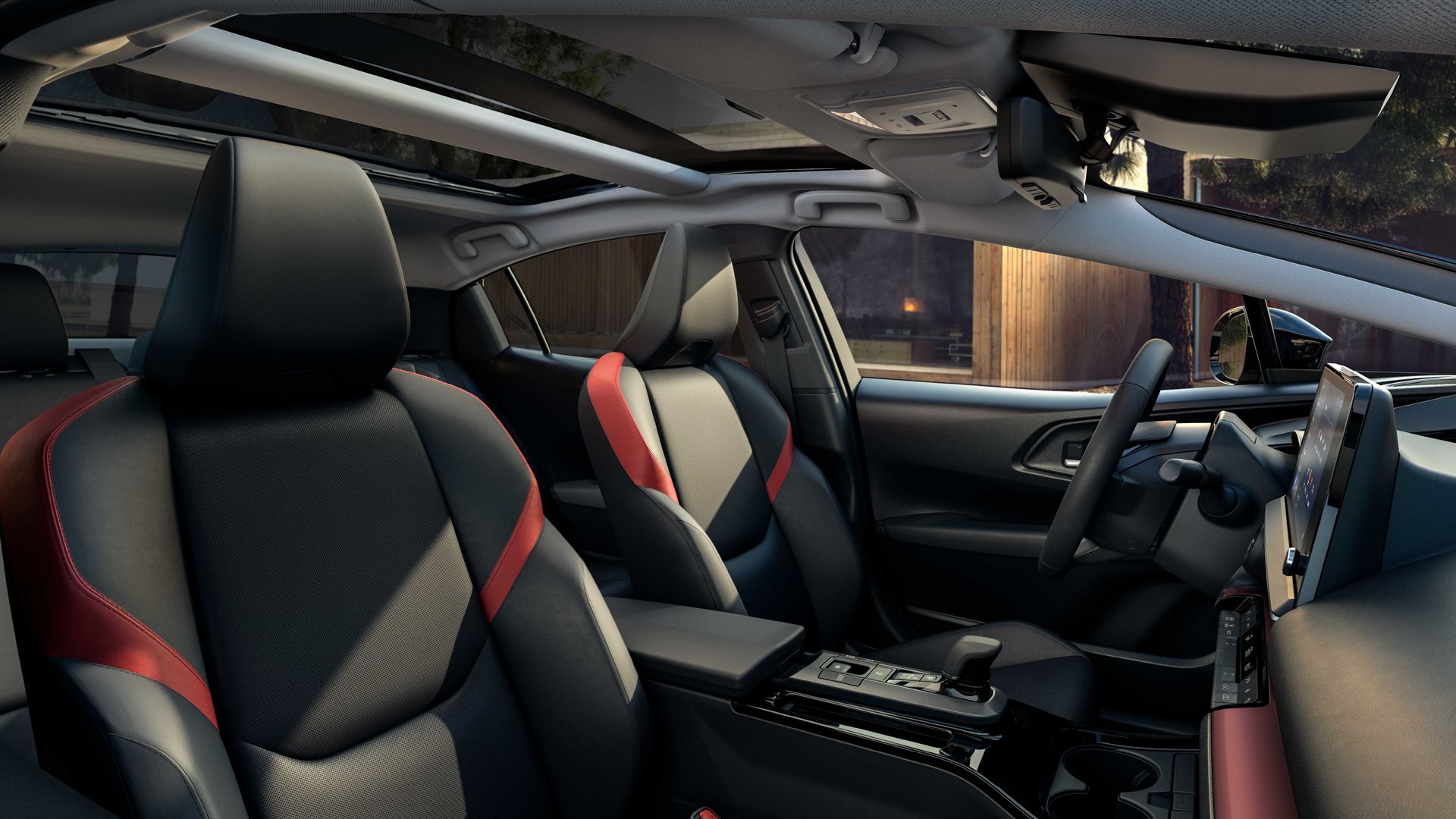 A new generation wouldn't be complete without a new interior, and the 2023 Prius Prime gets that too. The 11.3-inch vertical display in the higher trims of the previous generation has now been replaced by a larger 12.3-inch display with a more traditional look and the infotainment system comes with all the connectivity features you can think of including Apple CarPlay, Android Auto, Amazon Alexa, a Wi-Fi hotspot and voice recognition. An eight-speaker JBL audio system is optional, as is an auto-dimming rearview mirror and a solar charging roof. Overall, the new Prius Prime has an attractive interior that does a great job of blending form with function.
10
The Pricing Is Highly Competitive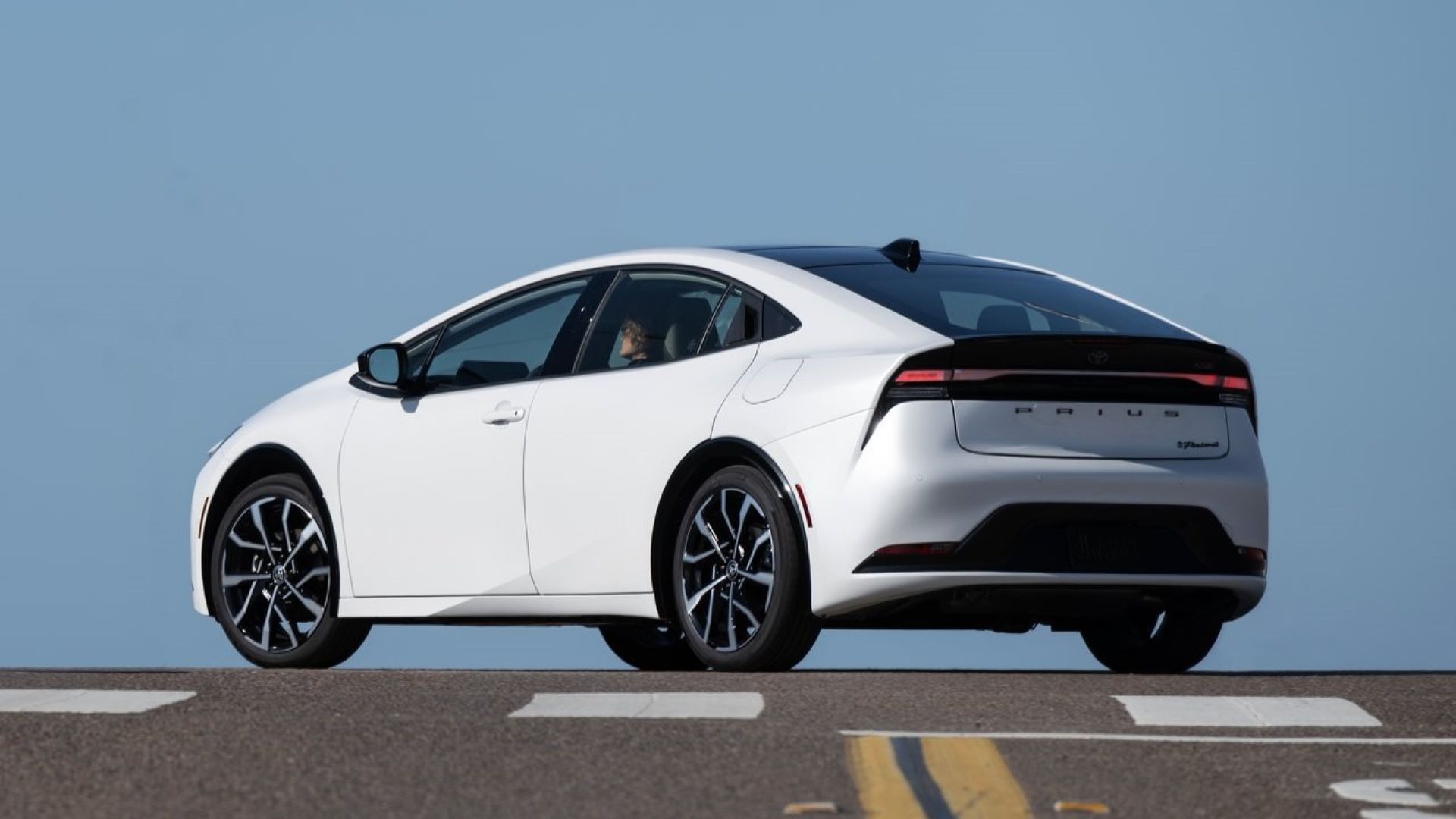 The Prius has always been a car for the masses, and this is reflected in the price of the new Prius Prime as well. For a starting price of $32,350, you get a car that offers ample amounts of power, unparalleled efficiency, a futuristic look, and the promise of eco-friendliness. Spend some more, and you get larger wheels, a glass roof, gizmos such as a digital key and a digital rearview mirror, and creature comforts like heated seats and a powered liftgate.
2023 Toyota Prius Prime Pricing
| | |
| --- | --- |
| Toyota Prius Prime SE | $32,350 |
| Toyota Prius Prime XSE | $35,600 |
| Toyota Prius Prime XSE Premium | $39,170 |
The new Prius Prime gets a lot of things right, creating a balanced package that can offer you peace of mind without having to drain your bank account. It has also stopped being ugly, and that definitely enhances its value.